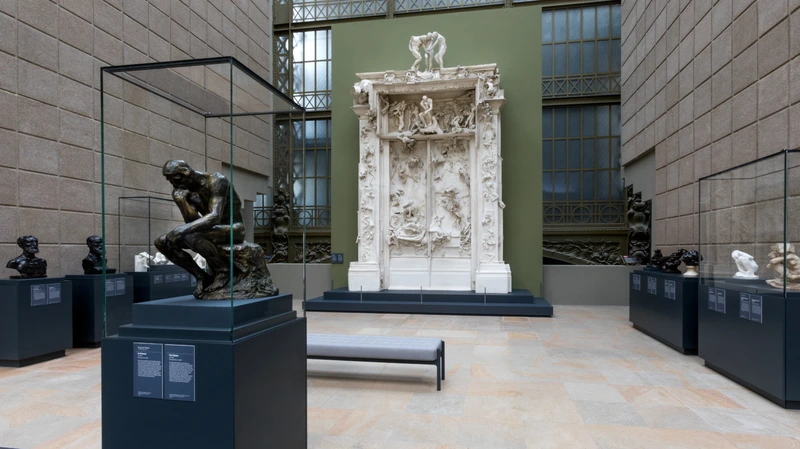 The « Gates of Hell »
Auguste Rodin's Gates of Hell is an oeuvre-monde – a work of art with its own universe – populated by numerous figures and groups which have often had an autonomous existence and outshone it, as is the case with The Thinker, for example.
Due in part to his network of artist friends, notably the painter Laurens and the sculptor Dalou, Rodin came to the attention of the Directorate of Fine Arts in 1880. Although he had not yet made a name for himself, he received a commission for a "model for a decorative door" intended for a museum of the decorative arts that the State was keen to create in Paris.
Images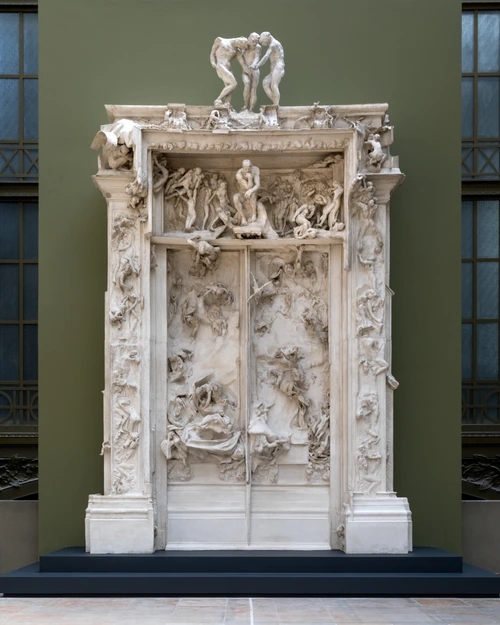 Rodin threw himself into the design, clay modelling, and assembly of hundreds of figures and groups representing almost a decade of intense creative activity. However, he was never able to accept that his Gates were finished and only exhibited them once in his lifetime, at the Universal Exhibition in 1900, but without the majority of the figures and groups in the most prominent relief.
This complete plaster model was created in 1917-1918, at the end of the artist's life and shortly after his death, for the Musée Rodin, which displayed it from 1919 to 1966. It has been on long-term loan to the Musée d'Orsay since it opened in 1986.
Le projet en vidéo
Découvrez le projet de cette nouvelle présentation inaugurée en mai 2022 dans cette série de 3 vidéos.