Lucien Lévy-Dhurmer began his training in Paris in 1879 before exhibiting porcelain and ceramic pieces at the Salon as early as 1882. He worked in pastel below the radar until 1896, when his talent in this technique was thrust into the limelight in a solo exhibition at the prestigious Georges Petit Gallery in Paris.
Images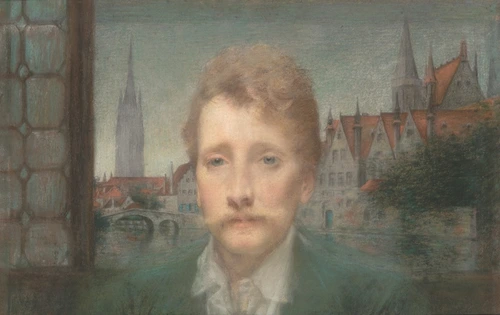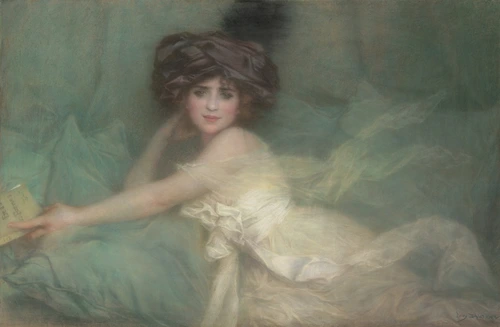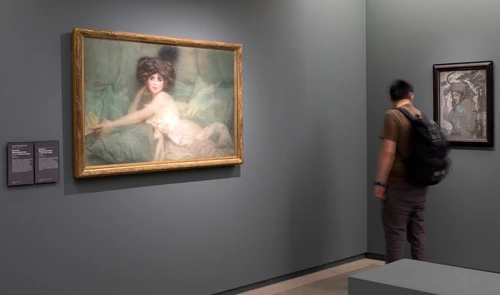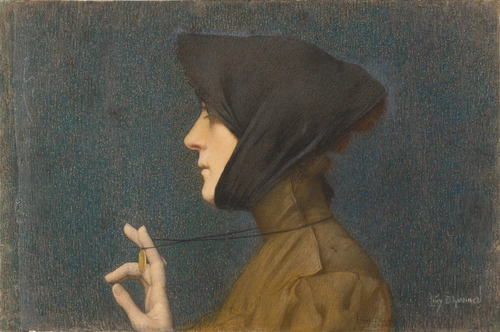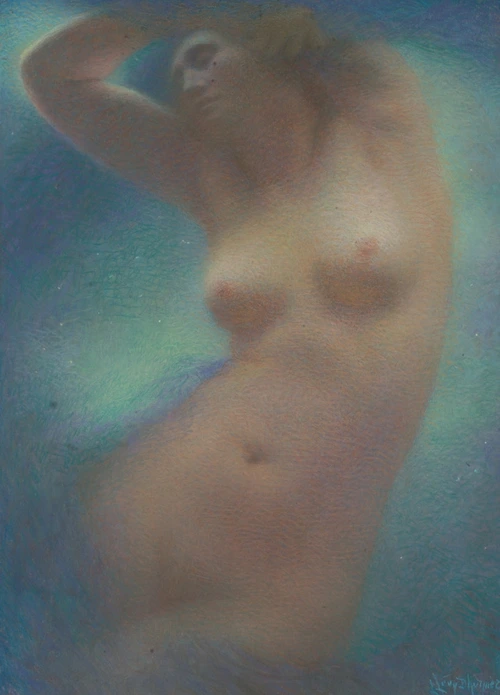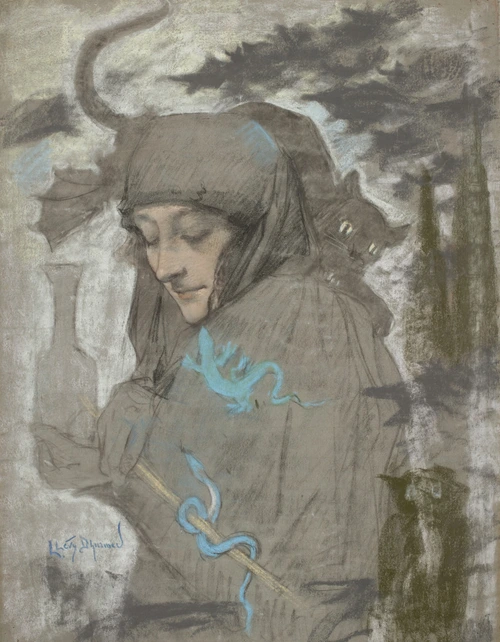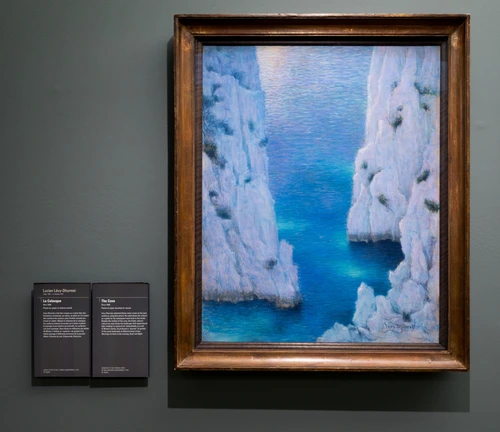 His art showcases highly skilled draughtsmanship and clean lines, while deft interplay of pastel's velvety, matte texture brings depth to his enigmatic compositions. At the same time as developing his visionary oeuvre, he did reasonably well as a portrait artist. From 1906 onwards, he began producing sweeping, nebulous nudes in shimmering colours, inspired by the music of Beethoven, Debussy or Fauré.
Lévy-Dhurmer stayed true to symbolism right up until the 1930s – more than 20 years after the trend petered out. His utterly mystical landscapes, shot through with otherworldly light, uphold a fin-desiècle style distinctive of the 1890s.
A display of Lucien Lévy-Dhurmer's pastels until October 16, room 10b.