Achille Emperaire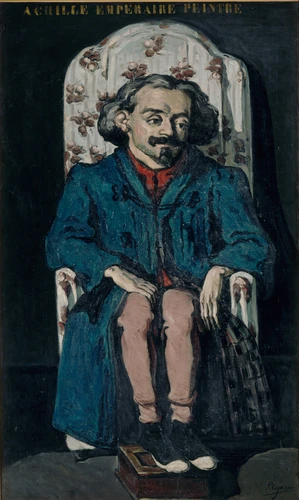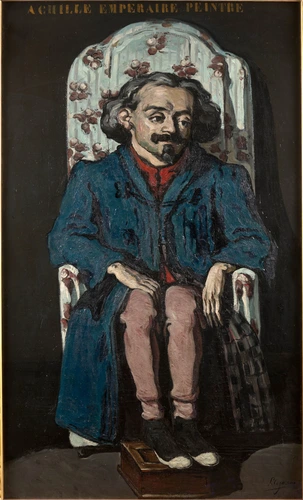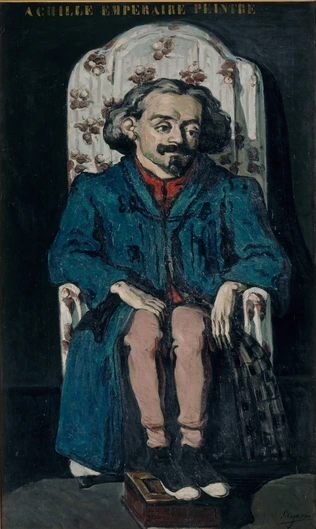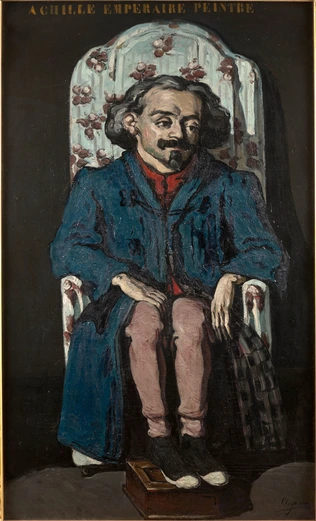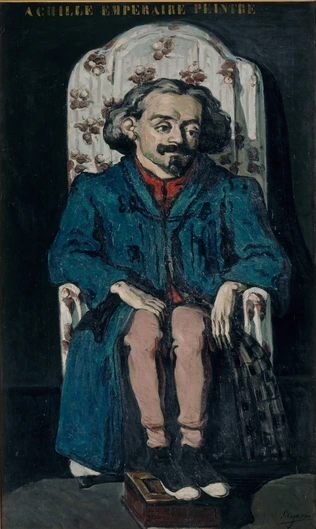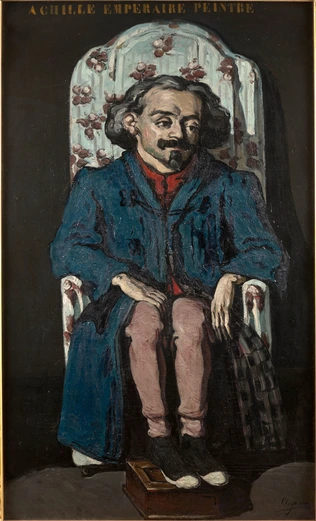 Paul Cézanne (1839 - 1906)
Rez-de-chaussée, Salle 11
Born in Aix, like Cézanne who was his elder by ten years, Achille Emperaire was also an artist. The two men met in Charles Suisse's studio in Paris in the early 1860s and were close friends for at least a decade.
Cézanne often spoke fondly of the companion of his youth saying: "He's a very talented boy and nothing in the art of the Venetians has been lost on him. I have often seen him do as well!" Unfortunately, out of money and luck, Achille Emperaire failed to establish a reputation and all that survives of him are a small number of rather spirited works.
A contemporary reported that in the two charcoal sketches made before the painted portrait of Achille, we see "a magnificent knight's head, in the style of Van Dyck", and sense "a burning soul, nerves of steel, and iron pride in a misshapen body [...], a cross between Don Quixote and Prometheus."
In the painting, on the contrary, Cézanne emphasises Emperaire's sickliness and deformed body. However, far from being a caricature, the work plays on its monumental format – the frontal view, the majestic chair and the ostentatious inscription echo Ingres' Napoleon I on the Imperial Throne, right down to the pun on Emperor/Emperaire.
Going beyond the lessons in realism learnt from artists such as Courbet and Manet, Cézanne's vision is here infused with a raw kind of romanticism, which marks the apogee of this period that the master of Aix himself described as "ballsy".