Aubrey Beardsley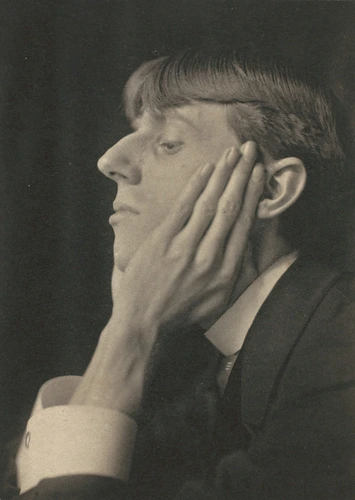 Frederick Evans (1853 - 1943)
Artwork not currently exhibited in the museum
Frederick Evans, a friend of the writer George Bernard Shaw, was a librarian in London when he started to photograph shells through a microscope, fascinated by the decorative effect this produced. He then joined the Linked Ring, the English branch of the Pictorialist movement, and came into contact with Alfred Stieglitz. Stieglitz published six of his interior views of cathedrals in the fourth issue of Camera Work in 1903.
Aubrey Beardsley, another friend of Evans, was an illustrator. He most notably illustrated the English translation of Salomé (1894) by Oscar Wilde to whom he was very attached. It was through Evans that Beardsley came into contact with the publisher Dent who was looking for an illustrator for Thomas Malory's Le Morte d'Arthur. For this, Beardsley produced no less than 500 drawings.
The Musée d'Orsay owns two portraits of Aubrey Beardsley by Frederick Evans. They are dated 1895, three years before Beardsley's death from tuberculosis at the age of 25.