Charlotte Dubourg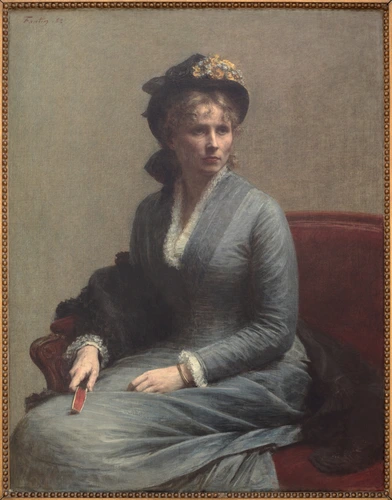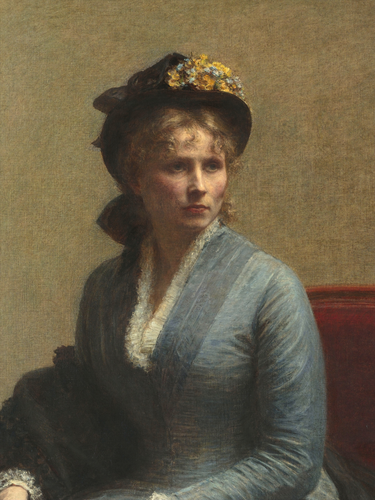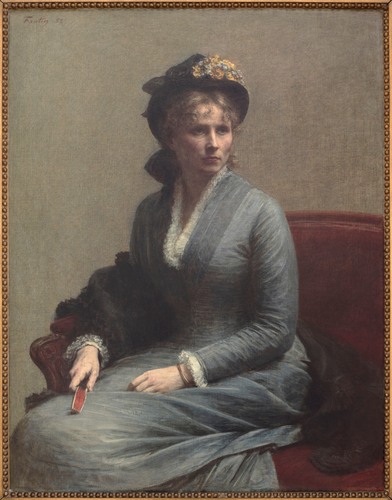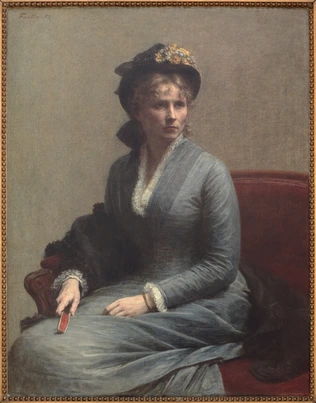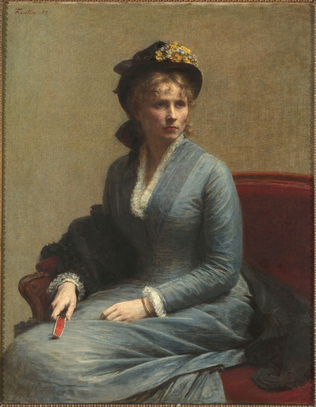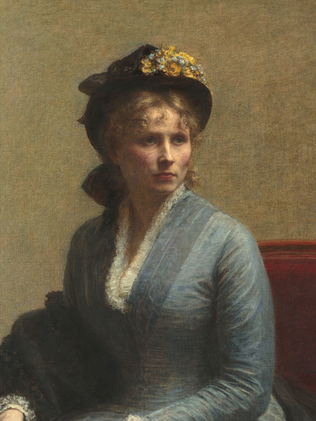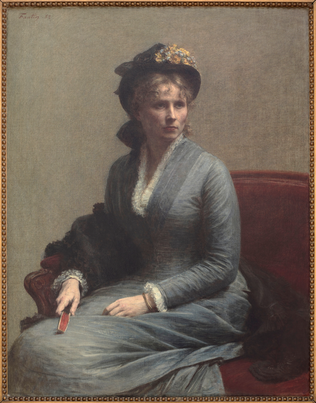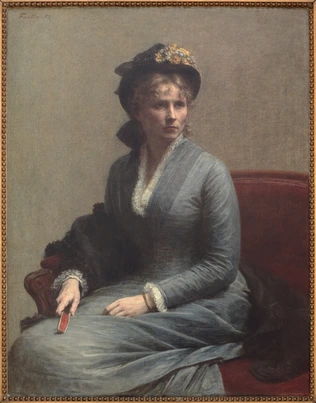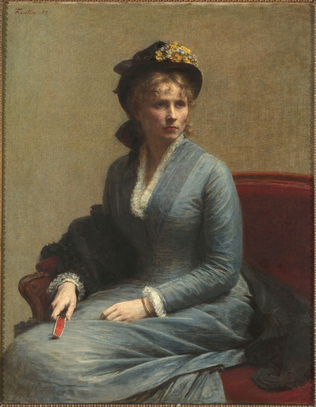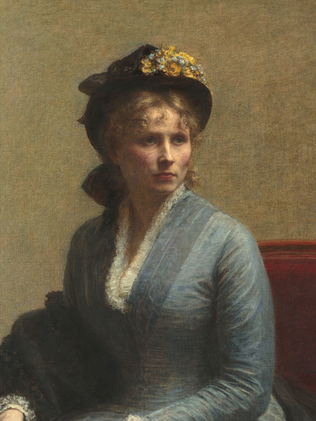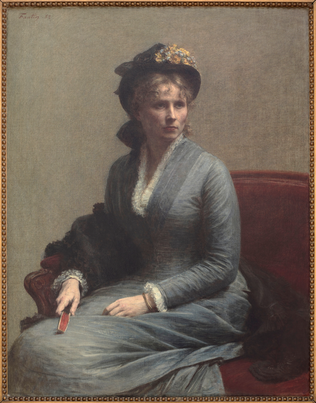 Henri Fantin-Latour (1836 - 1904)
Artwork not currently exhibited in the museum
Charlotte Dubourg (1850-1921) was the sister of Victoria (1840-1926), Fantin-Latour's wife. She features in many of Fantin-Latour's paintings, alone or in family portraits. Whereas Victoria, a well-known painter, is familiar to us, we know very little about Charlotte. A single woman and German teacher, her attitude in the group portraits reveals a strong, independent personality.
This work is certainly the most ambitious portrait that Fantin-Latour painted of his sister-in-law, as much for its size as for the careful detail that went into it. The young woman is wearing town clothes; her pose is natural and unaffected. Her attention seems to be attracted by something outside the frame – an event makes her pause for an instant.
With deliberately subdued light, Fantin-Latour employs a range of soft colours, delicately applied. He uses pinkish browns in the background, and bluish greys for the clothes. Nevertheless he adds a few splashes of bright colour to animate his composition: the red of the fan, the white lace on her left wrist which holds the light, the yellow flowers on her hat.
These delicate touches today give the work all its flavour. But the critics at the time, more used to the grand eloquence of ceremonial portraits, were uncomfortable with it. Consequently the artist received comments like that of Maurice Hamel in the Gazette des Beaux-Arts in June 1887:
"Of course one admires here the painter's fine qualities, the delicate harmony and the skilful relief. But it seems that the artist has put too much into the details instead of skilfully highlighting the main interest of the face".