Claude Monet devant sa maison à Giverny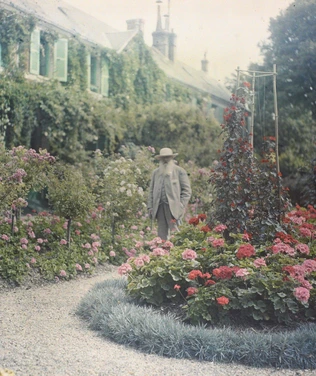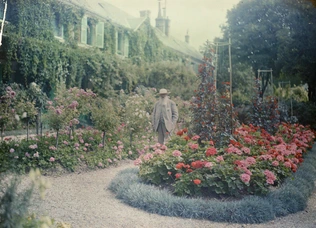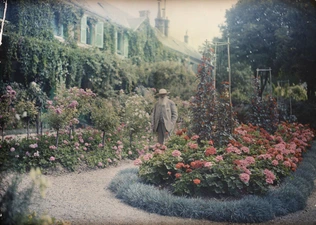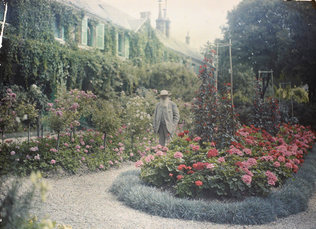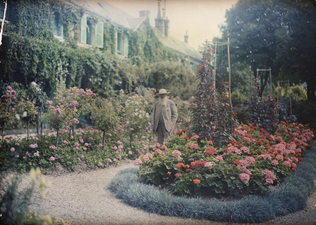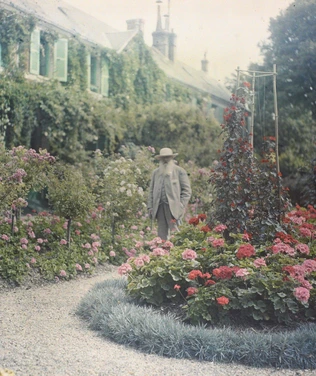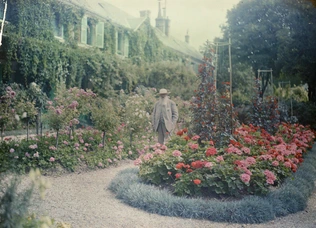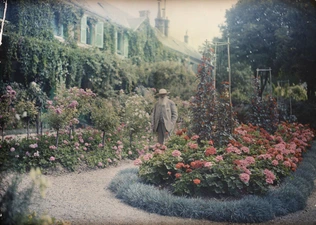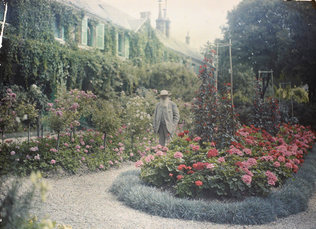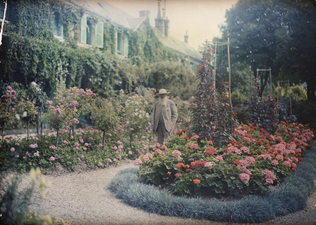 Anonyme
Artwork not currently exhibited in the museum
This photograph was taken in spring in 1921 for the magazine L'Illustration. The Musée d'Orsay owns two other autochromes taken on the same occasion, The Water Lily Pool at Giverny and The Rose Garden at Giverny.
They are all remarkable for the quality of the execution, their size and subject. In fact, although there are quite a number of black and white photographs of Monet at Giverny, autochromes are rare. Yet, only colour reproduction can render the magnificence of the garden of Giverny, the brilliant play of shapes and the nuances of botanical species. More than many others, this subject calls for colour.
Given the personality of the model, Claude Monet in front of his House at Giverny has obvious documentary value. As regards to its provenance and background, the print underlines an important stage in the art of photography—not only colour reproduction but the use of photographs in the press. On 15th January 1927, a few weeks after the artist's death, a variant of Monet in Front of his House at Giverny along with The Water Lily Pond was printed alongside an obituary in L'Illustration.
What is more, the autochrome technique, based on the juxtaposition of thousands of coloured dots, echoes the techniques of Impressionist and Neo-Impressionist painting. In taking a view of Monet's garden, which the artist had composed specifically for his canvases, the photographer has achieved a perfect match between subject and technique.