Douleur de Nausicaa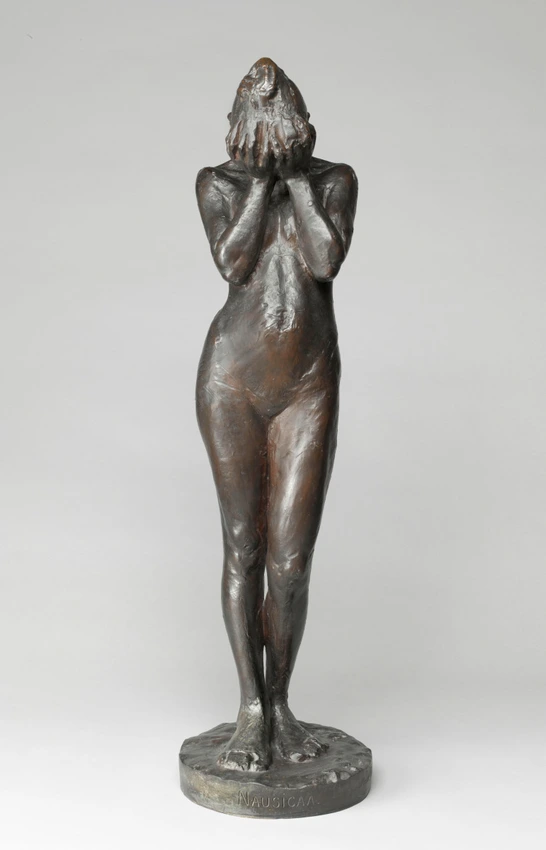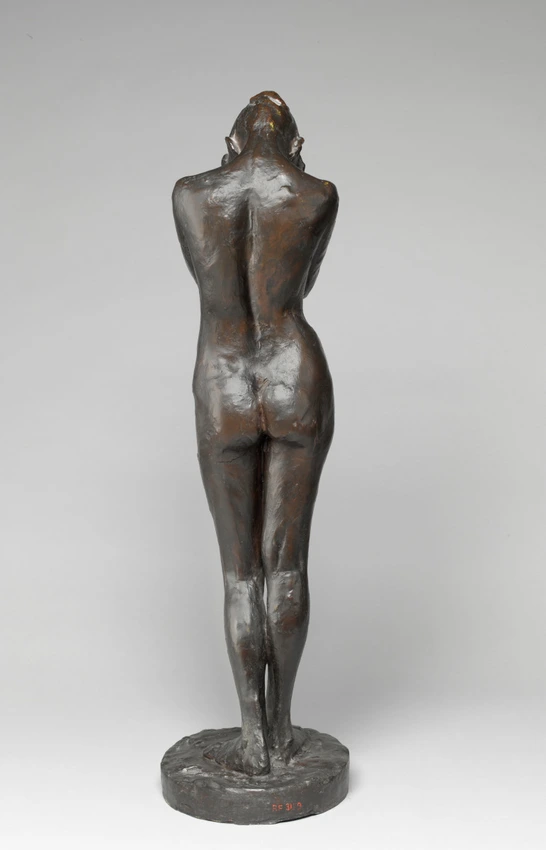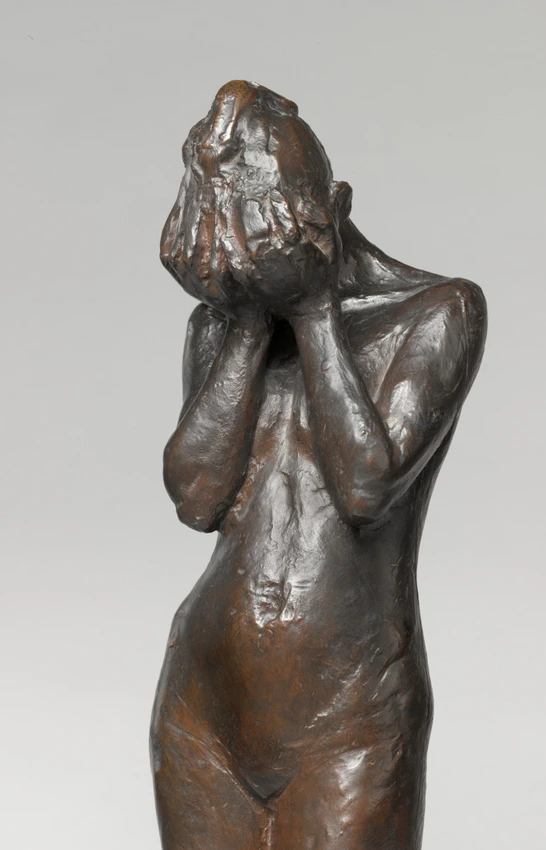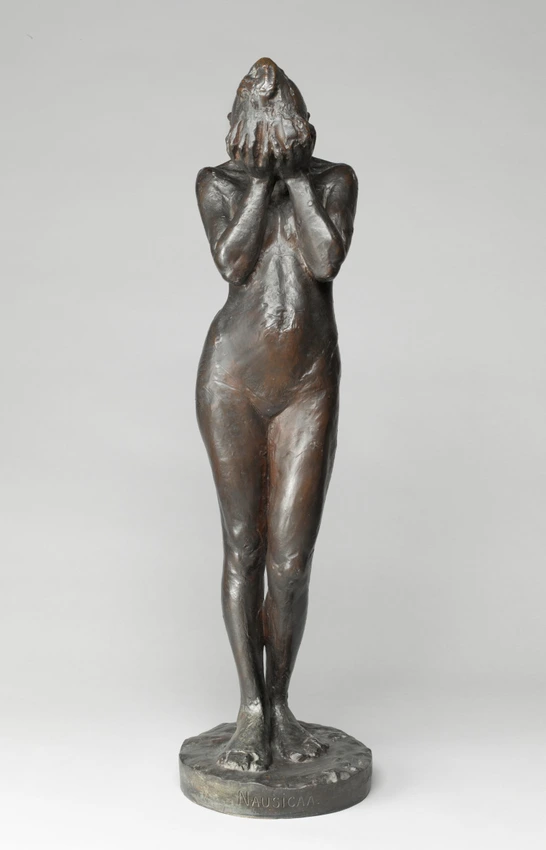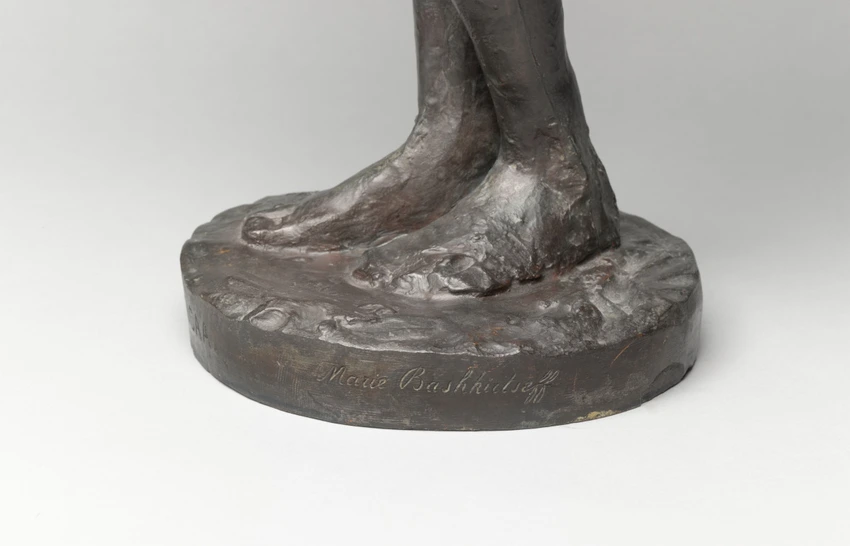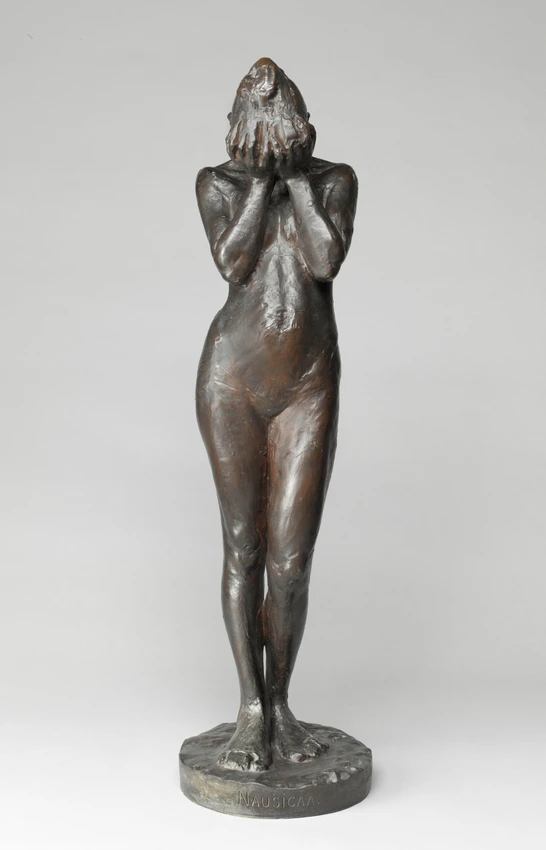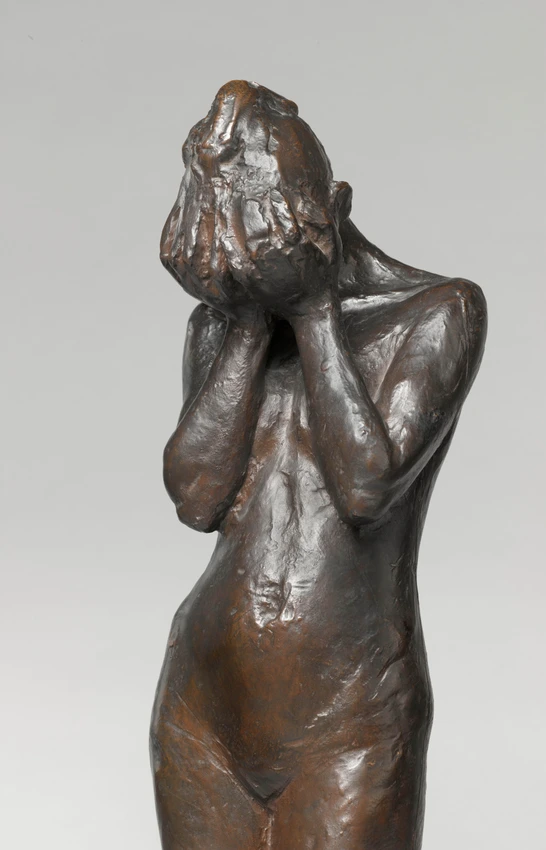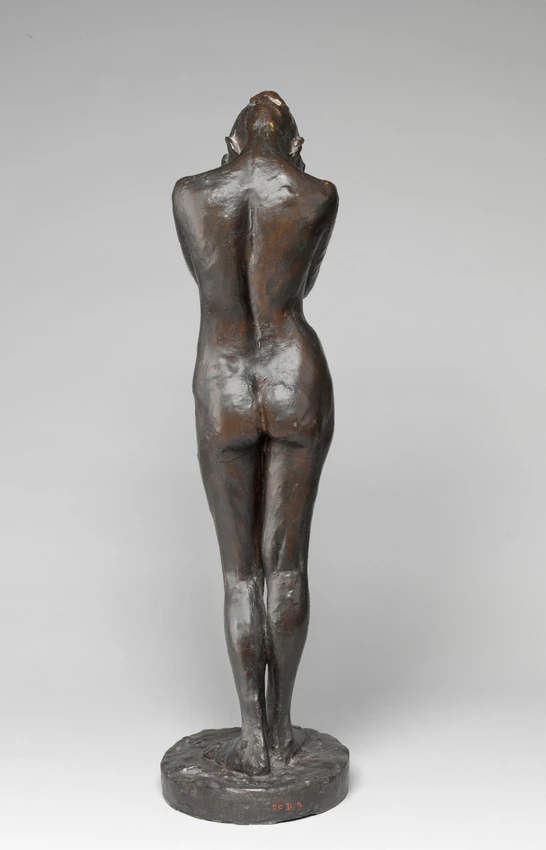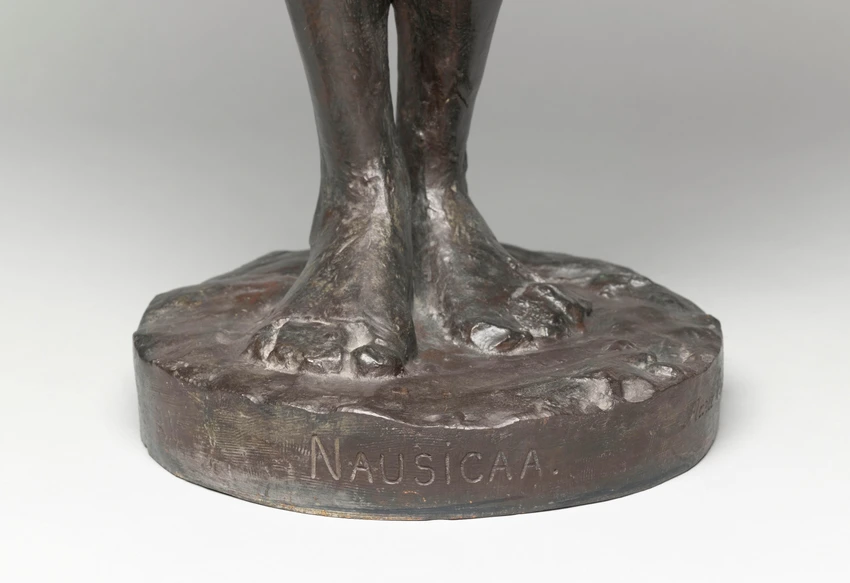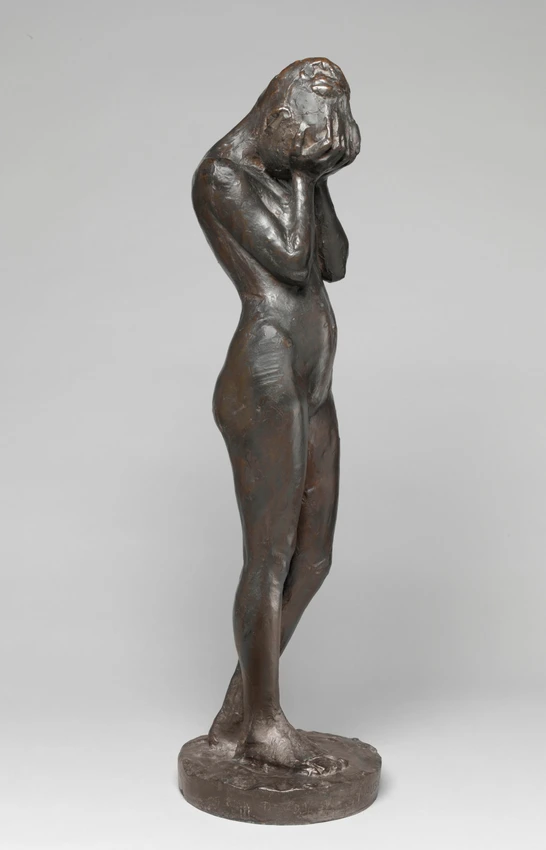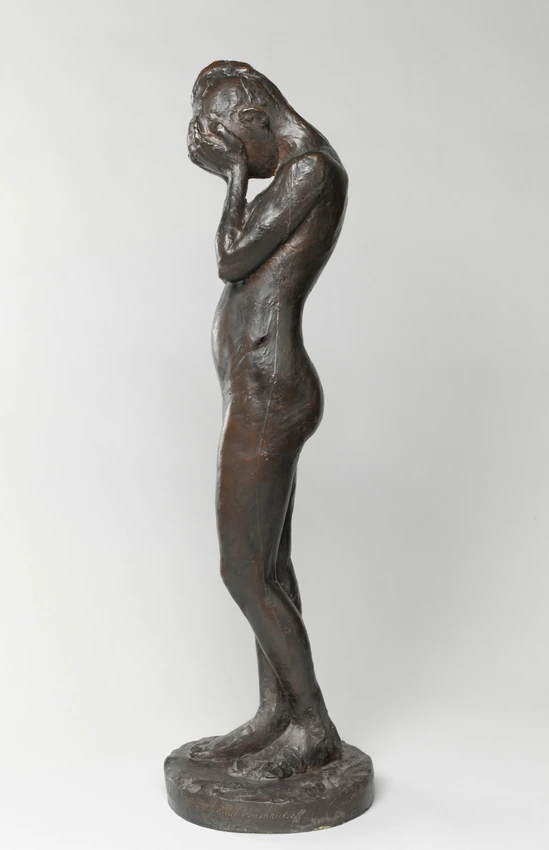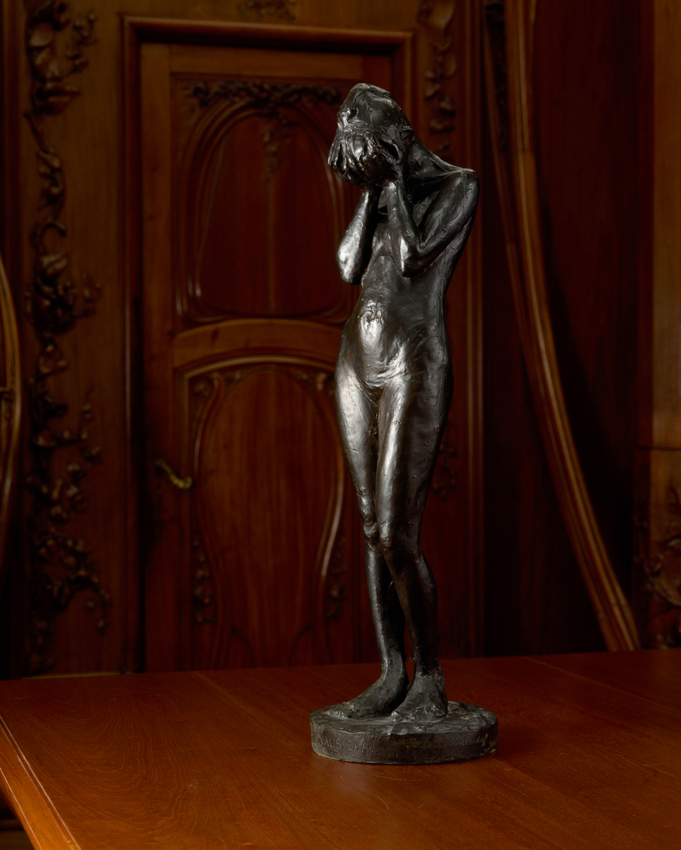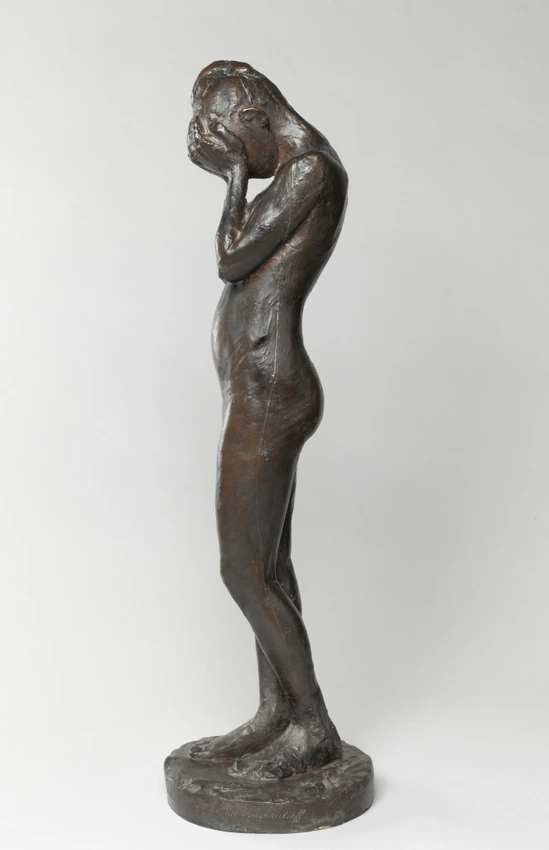 Marie Bashkirtseff (1860 - 1884)
Niveau médian, Salle 65
Niveau médian
Resume
Artist(s)
Bashkirtseff Marie
auteur
Gavrontsy (Ukraine), 1860 - Paris, Ile-de-France (France), 1884
Others accession number
Accession number
Description
statue en bronze
Dimensions
H. 83,0 ; L. 23,7 ; P. 23,0 cm.
Object details
Inscription(s)
S.d.sur le rebord de la terrasse : Marie Bashkirtseff
D.g.sur le rebord de la terrasse : MB 84
devant sur le socle : Nausicaa
Others accession number
Accession number
Place of conservation
musée d'Orsay
History - Provenance
jusqu'en 1909, dans la collection Marie Bashkirtseff, mère de l'artiste

1909, don de Mme Marie Bashkirtseff

entrée le 8 janvier 1909 au musée du Luxembourg

30 novembre 1930 - 1940, musée des Ecoles étrangères au Jeu de Paume des Tuileries (n° 75)

jusqu'en 1977, au musée national d'Art Moderne

attribué au musée du Louvre (reversement du M.N.A.M.)

1978, affecté au musée d'Orsay
Modality of acquisition
don
Exhibition History
Catalogue des oeuvres de Melle Bashkirtseff - Union des femmes peintres & sculpteurs - France, Paris, 1885

Exposition des Arts de la Femme - palais de l'Industrie - France, Paris, 1892

Les Femmes artistes d'Europe exposent au musée du Jeu de Paume - musée du Louvre – galerie du Jeu de Paume - France, Paris, 1937

Préfiguration du musée d'Orsay - Le Post-Impressionnisme - palais de Tokyo - musée d'Art et d'Essai - France, Paris, 1977 - 1986

Marie Bashkirtseff peintre et sculpteur - musée des Beaux-Arts Jules Chéret - France, Nice, 1995

Sculpture'Elles - Les sculpteurs femmes du XVIIIe siècle à nos jours - musée des années 30 - France, Boulogne-Billancourt, 2011
Bibliography
Pingeot, Anne ; Le Normand-Romain, Antoinette ; Margerie, Laure de, Musée d'Orsay. Catalogue sommaire illustré des sculptures, Paris, Réunion des musées nationaux, 1986, p.48
Suggestion
Do you have a question where you have additional knowledge about this work? You can write to us to suggest improvements to the file.
Make a suggestion