La Chevelure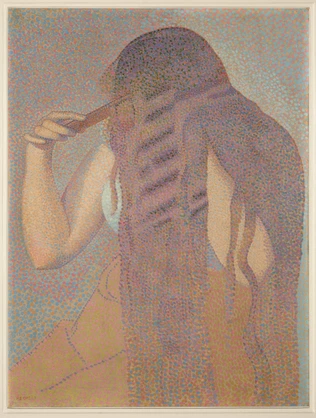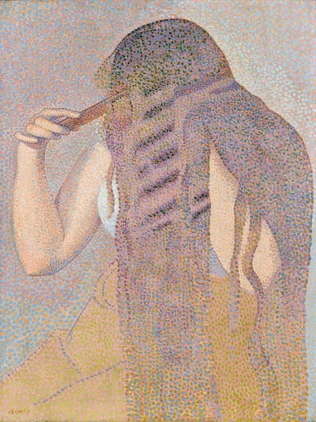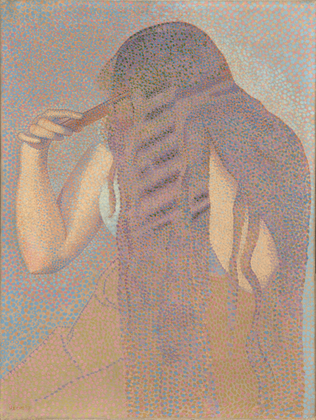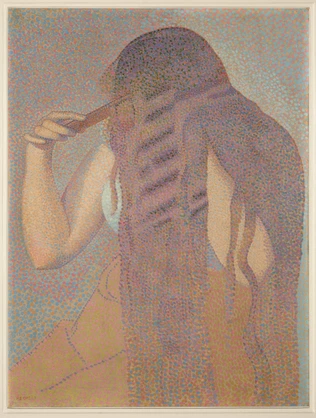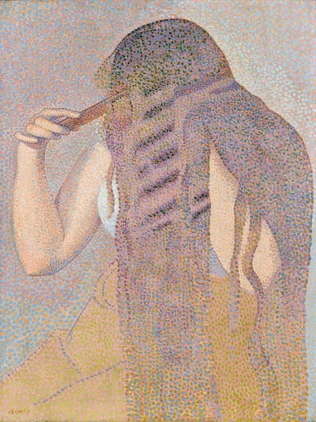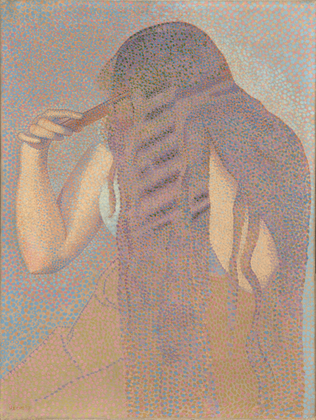 Henri-Edmond Cross (1856 - 1910)
Niveau supérieur, Salle 36
In this work, entitled Hair, Cross, used his future wife Irma as a model when she was still Mrs Hector France. The face disappears behind a thick curtain of hair, which becomes the sole subject of the painting.
The tight framing around the woman's bust seen in a three-quarter view gives the figure a monumental aspect but also reinforces the importance of the hair, which is arbitrarily cropped by the edge of the canvas. This deliberate cropping is not unlike the approach used by the Japanese prints that Cross so admired.
He has also used a great economy of means, both in the composition, with the subject simply set against a neutral background, and in his palette, which is restricted to a harmony of browns and mauves.
When he painted this work in 1892, the subject of a woman at her toilet had become common among painters. It was one of Edgar Degas' favourite themes and was also used by the Neo-Impressionists, to whom Cross belonged. However, despite the technique used, Hair does not echo Woman Powdering Her Face by Georges Seurat (1889-1890, Courtauld Institute, London) or Woman Dressing Her Hair, Opus 227, painted by Paul Signac (1892, private collection). Cross's painting is much closer to the peaceful atmosphere and decorative aspect of Girls by the Sea by Puvis de Chavannes (1879, Musée d'Orsay).