La Femme à l'ombrelle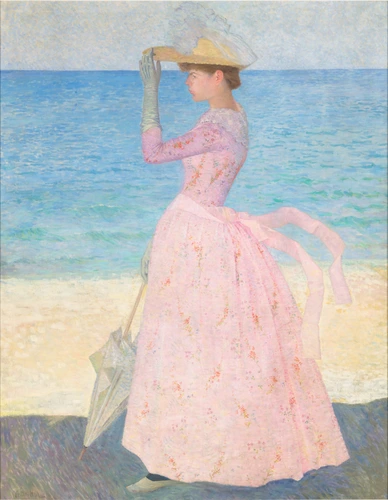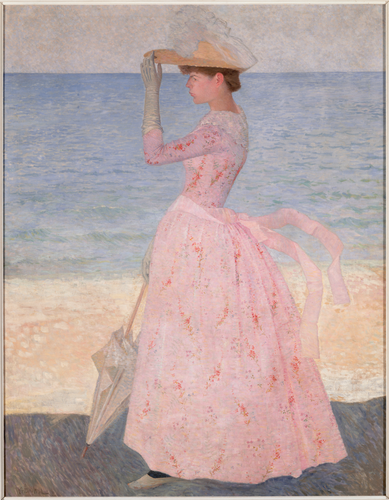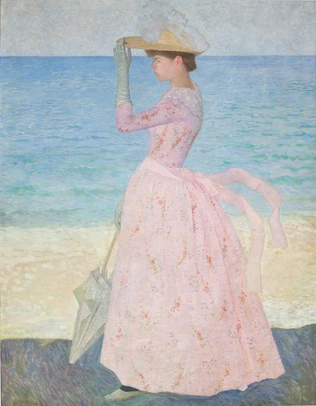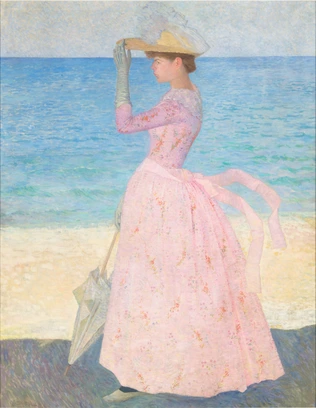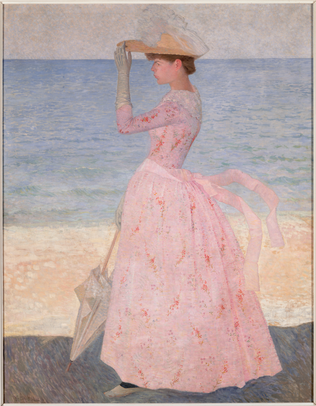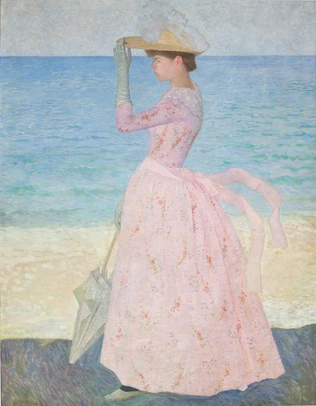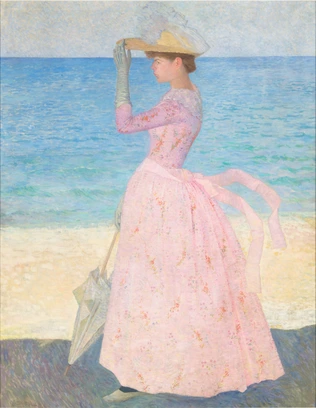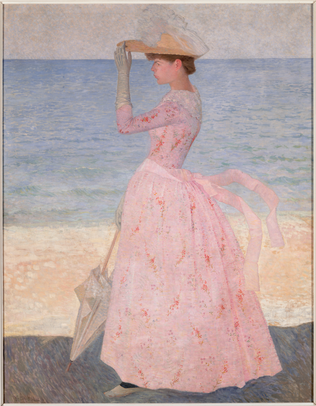 Aristide Maillol (1861 - 1944)
Maillol, who studied under Gérôme and Cabanel at the Ecole des Beaux-Arts, became a renowned sculptor, but he began his career as a painter. He admired and copied Puvis de Chavannes and his encounter with Gauguin's work at an exhibition in the Café Volpini in 1889 had a decisive influence on the development of his style.
This life-sized portrait is striking for its deliberate lack of depth. The young woman, her profile sharply cut out with a vigorous, supple line, is standing in front of a seascape. Her studied pose gives her a stiff look, despite the artificially floating ribbons of her dress. The disparity between the figure and the background clearly shows that the portrait was painted in the studio. It has been added to a simplified landscape, treated as bands of colour. Far from producing the outdoor sensations that the Impressionists strove for, Maillol has painted a motionless figure in a classical, decorative manner. The figure seen from the side against a flat background suggests a tapestry, an art in which Maillol also excelled.
The pale, contrasting colours contribute to the sense of harmony that emanates from the picture. The symbolic nature of this large, still figure by the sea is nonetheless attenuated by the painstaking description of the face and the care taken over certain details of her clothing, such as the gloves, parasol and hat.
Midway between an allegory and a faithful portrait, Woman with a Parasol is regarded as the masterpiece of Maillol's career as a painter.