La Liseuse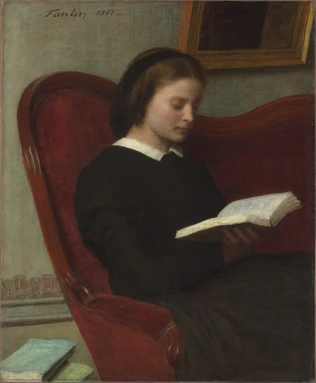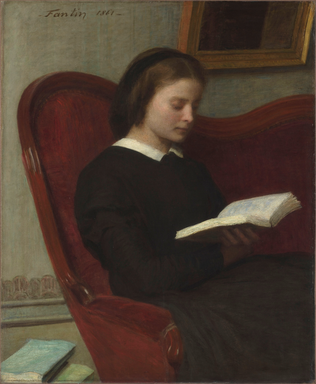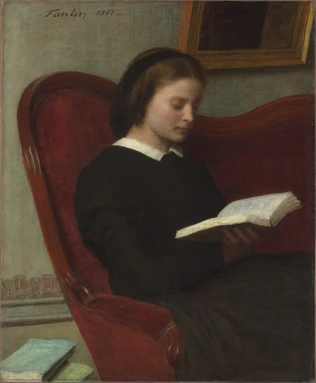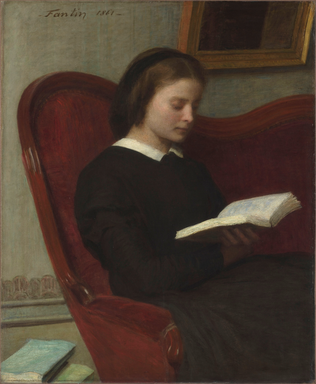 Henri Fantin-Latour (1836 - 1904)
Artwork not currently exhibited in the museum
The young woman reading a book is one of the artist's sisters. At the beginning of his career, Fantin-Latour chose his models from his family circle. He also painted numerous self-portraits in this period.
Woman Reading is the first painting on a theme which Fantin particularly liked. The subject, taken from Dutch painting and Chardin, enabled him to depict a person absorbed in an activity and so oblivious of the artist's work and the spectator's gaze. Fantin-Latour emphasises the meditative aspect of the scene, as when he painted young women sewing or weaving. The motionless model, the still life formed by the two books in the foreground, the subdued colours scarcely warmed by the reds of the sofa all contribute to the air of tranquillity and silence.
This portrait was the first of Fantin-Latour's paintings to be accepted at the Salon, in 1861. A self-portrait had been refused in 1859. It gives a foretaste of the sobriety, simplicity and severity that characterised his later portraits.