La Main aux algues et aux coquillages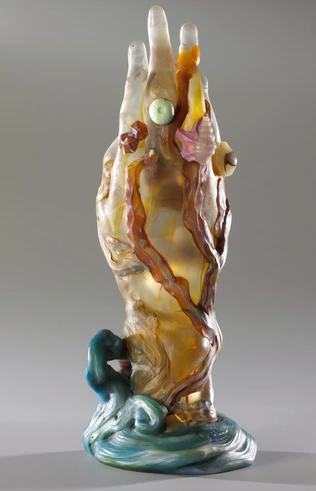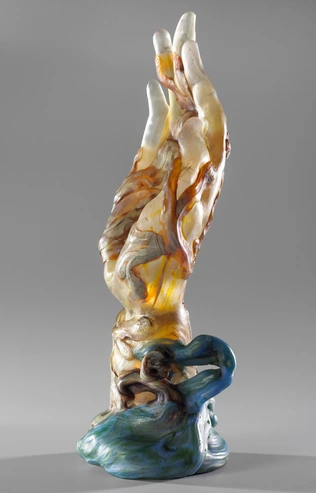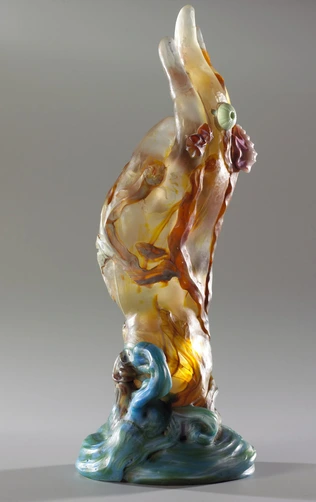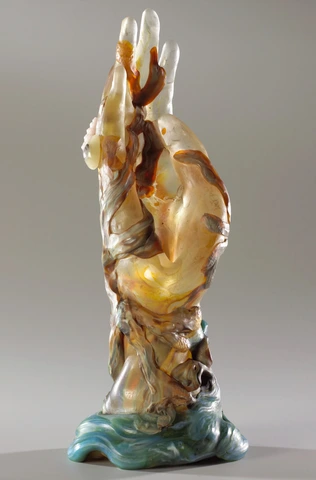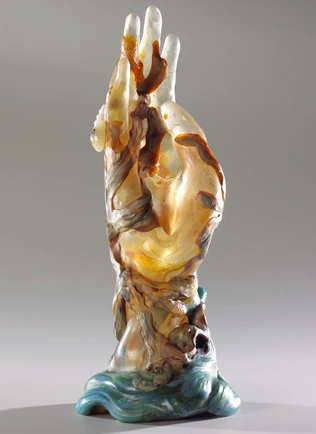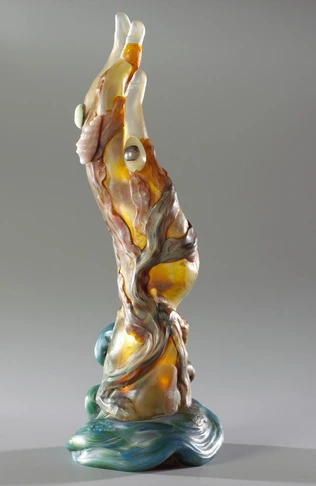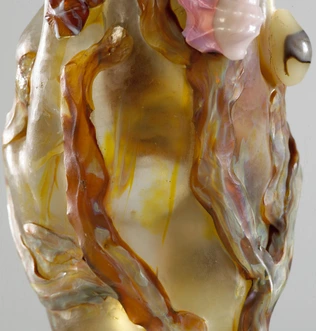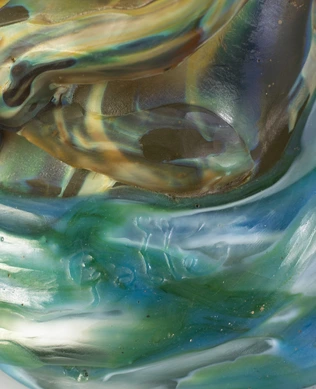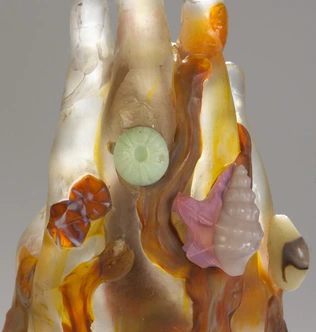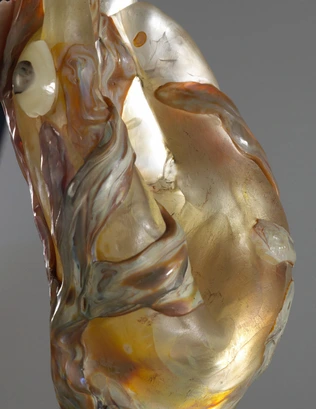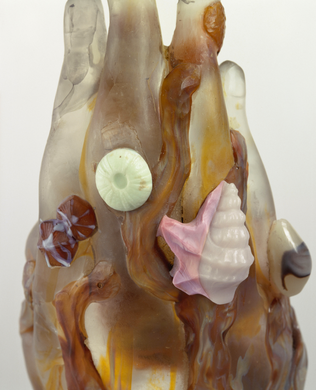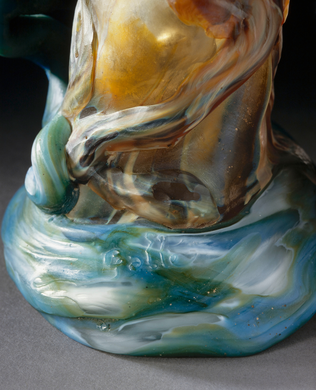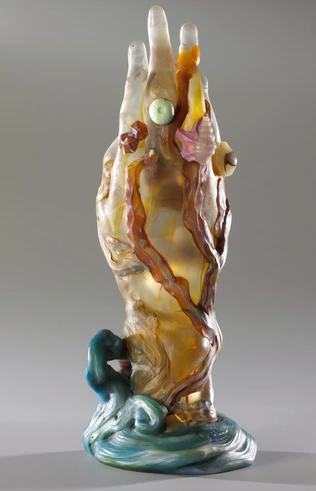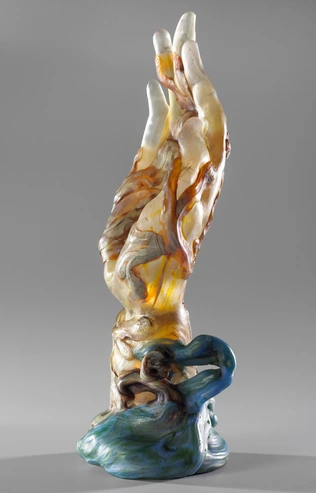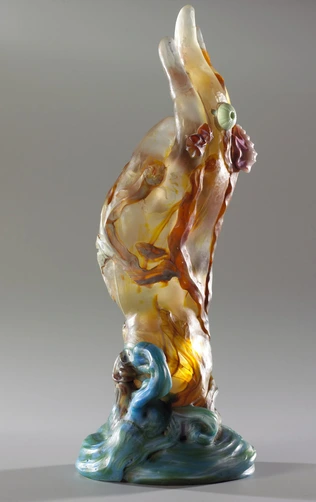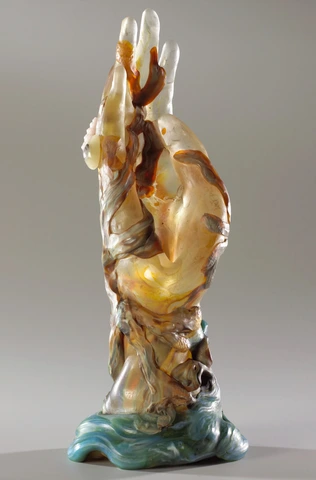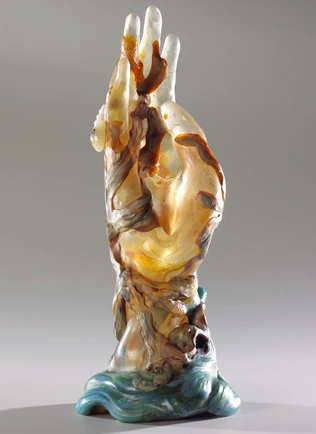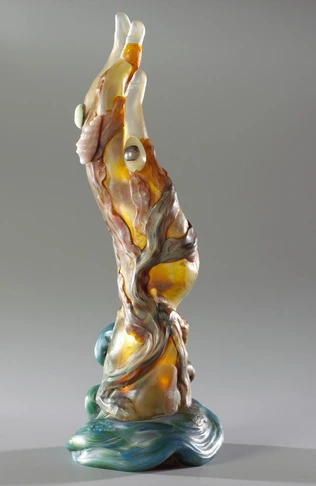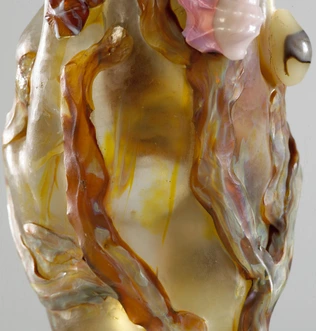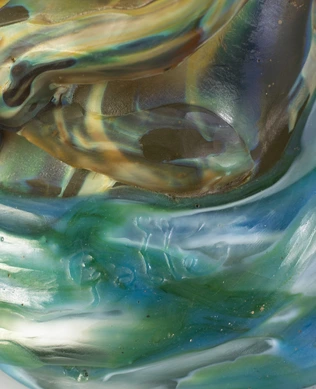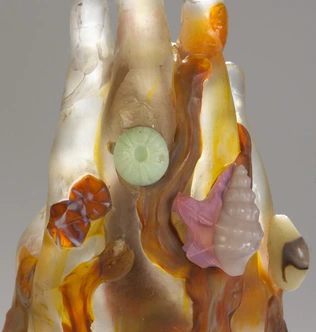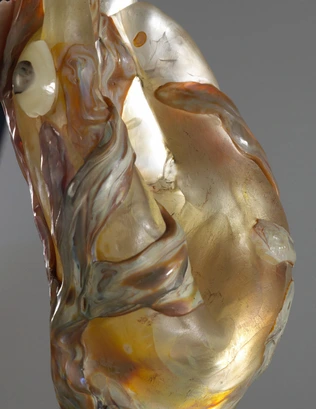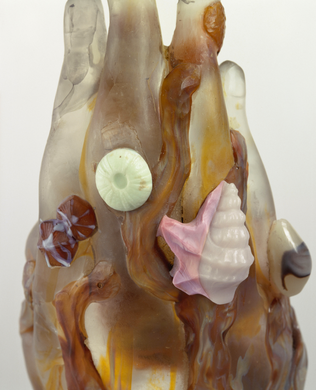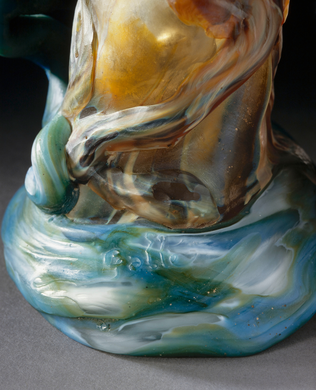 Emile Gallé (1846 - 1904)
Doubtless the last work of crafted glass produced by the master from Nancy, this straight, upright hand represents the culmination of his technical mastery. Shaped under heat, the hand is decorated with polychromatic applications, some in high relief. It was exhibited Nancy in 1904 in a showcase entitled The Deep Sea.
The marine world provided Gallé with inspiration for many of his decorative motifs which, like the verses of Baudelaire, celebrated the symbolic role of the sea.
"Free man, you will always cherish the sea!
The sea is your mirror; you contemplate your soul [...]"
The shape of the hand evokes buddhist ritual, the votive offerings of antiquity and mediaeval reliquaries. It appears to confirm an oral family tradition by protesting against the sinking of Russian vessels in Port Arthur harbour during the Russo-Japanese war (1904-1905).