La Robe rose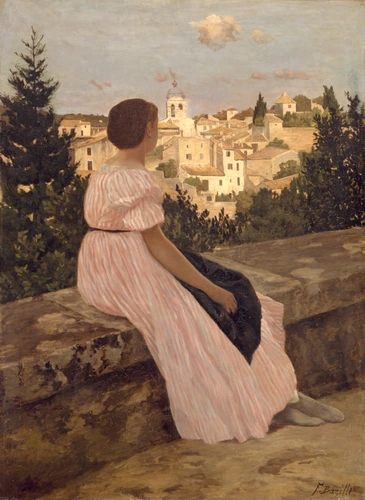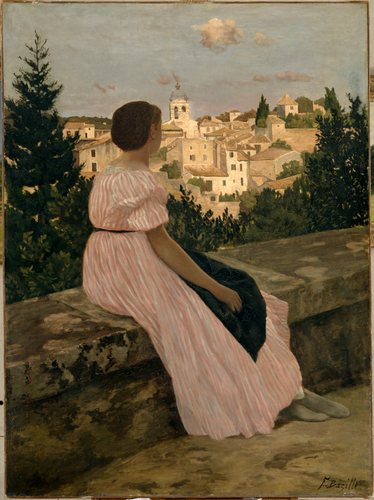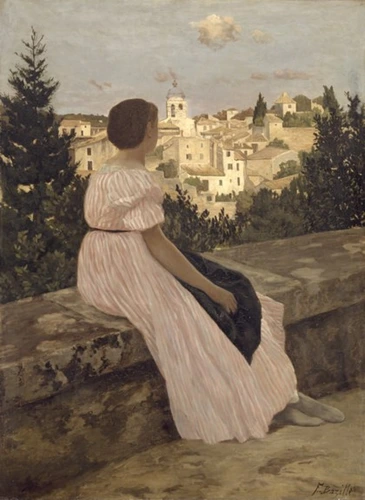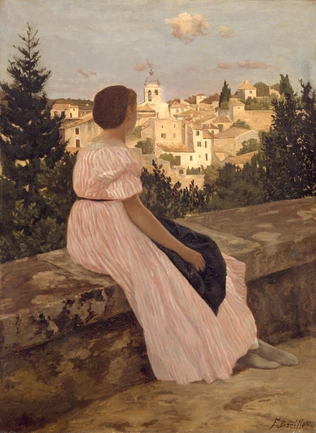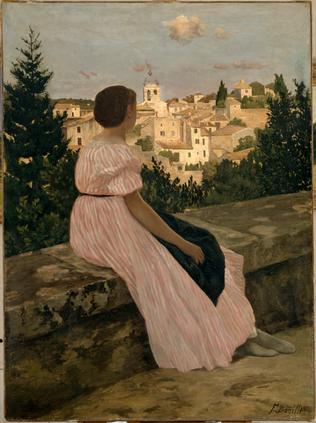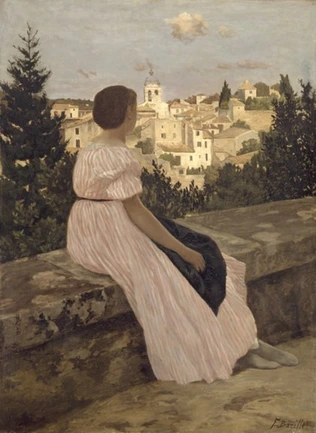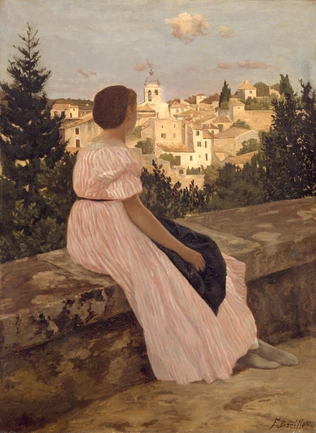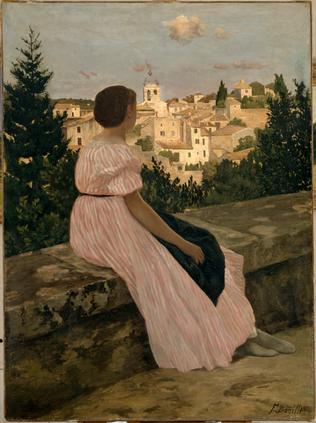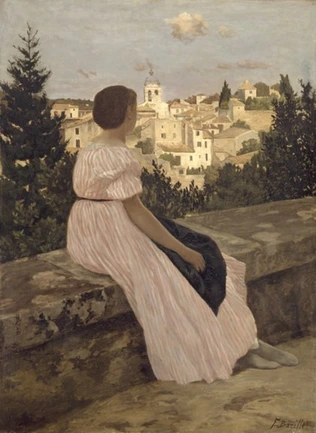 Frédéric Bazille (1841 - 1870)
Rez-de-chaussée, Salle 18
Originally from Montpellier, Bazille moved to Paris in 1862 to continue studying medicine. While attending the university, he used to visit Gleyre's studio where he met the young artists who later would form the Impressionist group. Bazille used to go with them to paint directly in the open air. He was particularly interested in representing landscapes and figures in natural light. This painting, created during the summer of 1864, is a beautiful, early example of this.
The figure in the painting is Thérèse des Hours, one of Bazille's cousins. The Bazille and des Hours families used to spend every summer on the magnificent estate of Méric, in Castelnau-le-Lez, a village near Montpellier. The house and its grounds were slightly higher up, overlooking the village. Bazille set Thérèse in a pose on the terrace at the far end of the garden.
She is wearing a simple dress with vertical pink and silver-grey stripes, and a black apron. She has her back turned to the viewer, and looks towards the village and its roofs covered in the orange coloured tiles typical of the Midi.
Bazille frames the middle ground with trees in order to emphasise the contrast between the far distance and the foreground. This was a technique much used by the painters of the Barbizon school, Théodore Rousseau, for example. Here, these trees, in the shadow as is Thérèse's face, accentuate the raw light of the Midi which outlines and defines the contours.
In a preparatory drawing, Thérèse is facing the viewer, in a position typical of the traditional portrait. It is interesting to note that the painter finally chose to show his model from the back, thus creating in his painting an atmosphere of calm fulfilment and empathy.