La Source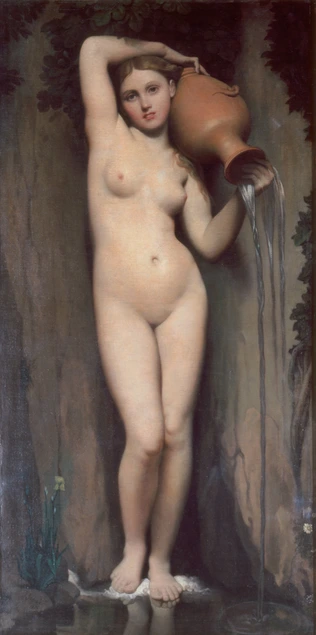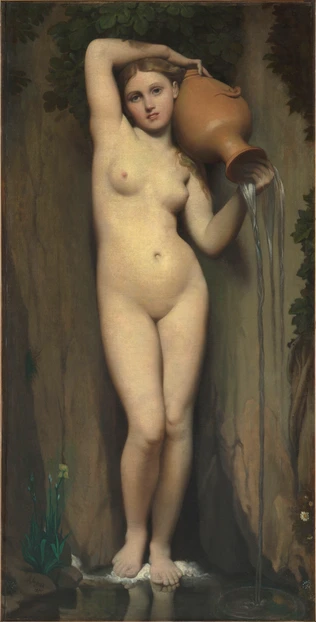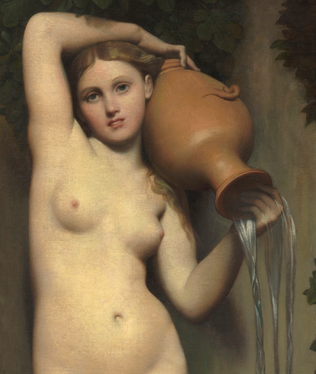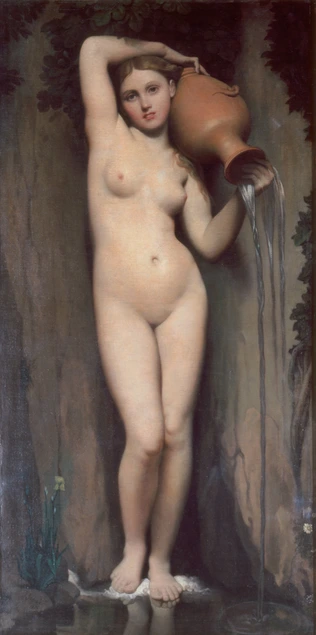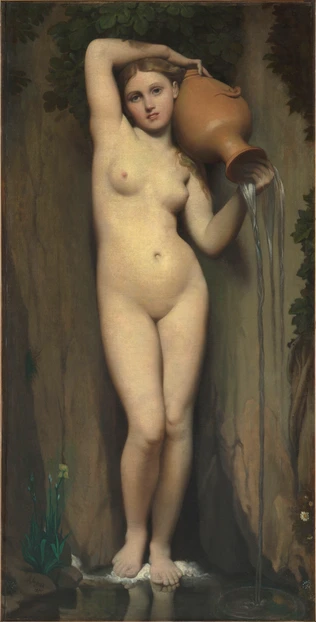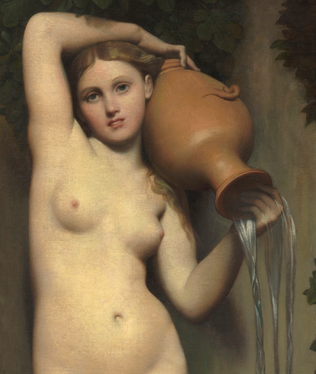 Jean Auguste Dominique Ingres (1780 - 1867)
Artwork not currently exhibited in the museum
This canvas was started about 1820 but not finished until 1856. Ingres was then assisted by two of his pupils, a common practice for large formats. The influence of techniques proper to sculpture on the treatment of the nymph is striking. The standing nude figure is inserted in the vertical format as if in an alcove. Associated with the model's pose, this construction gives The Spring the immobility of a marble statue. The comparison is not surprising considering the importance of antique statuary for the Neoclassical movement of which Ingres was the leader.
The art critics of the time wondered about the painter's desire to create a figure of ideal beauty and its share of realism. The brushstroke is less shiny, more velvety, on the curves of the body as if to suggest the texture of the skin and give the illusion of flesh. Although Ingres stayed true to David's classical teaching in his emphasis on line and drawing, he went beyond this framework and his innovative style opened the way to artists such as Degas and Picasso. The elongated body is an excuse for a play of curving lines, the treatment of the modelling gives rise to an extraordinary simplification and the lack of depth accentuates the presence of the silhouette.
In the home of its first owner, Count Duchâtel, the painting was "surrounded by large plants and aquatic flowers so that the nymph of the spring looked even more like a real person." Théophile Gautier described this synthesis of the real and the ideal: "Never has suppler, fresher flesh, so full of life and light, been offered to our eyes in its modest nudity. The ideal this time has become a trompe-l'oeil".