L'Après-midi bourgeoise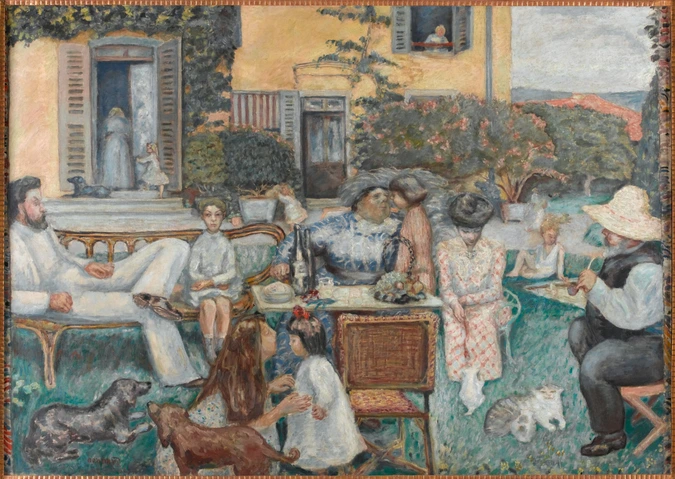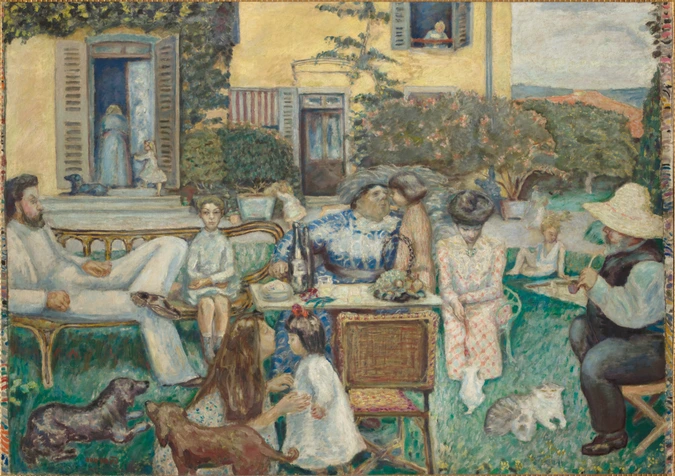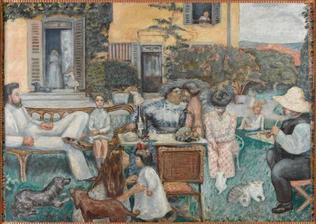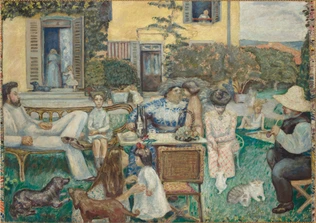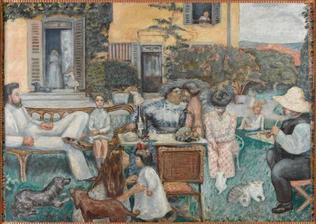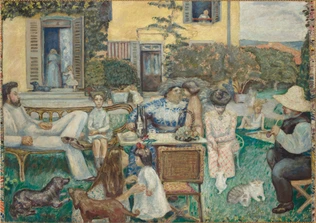 Pierre Bonnard (1867 - 1947)
"This stunning Bourgeois Afternoon is where Bonnard really started to find himself", wrote Thadée Natanson, in 1951, in Le Bonnard que je propose. Did the chief editor of the Revue blanche foresee, in this painting, the future blossoming of the painter as he came out of his Nabi period? In fact, this work was produced at a turning point in the artist's career when he abandoned his earlier leanings towards Japanese Art and Art Nouveau.
The scene portrays the family of the composer Claude Terrasse, the artist's brother in law, at Le Clos, their house in the village of Grand Lemps (Isère), on a sunny afternoon. Although an unusually large format for Bonnard's works at this time, the painting follows in the tradition of the large group portrait of which Degas' Bellelli family (Musée d'Orsay) is one of the most remarkable examples.
Bonnard borrowed his composition of the figures from other Impressionists, but their influence stops there. This collection of characters, in fixed poses, sometimes approaching caricature, is reminiscent of a primitive fresco. There is also the naïve inspiration of a Douanier Rousseau, or of Seurat in La Grande Jatte.
During his Nabi period the artist was fond of decorative compositions and comic distortions. Moreover, humour is one of the dominant qualities of this group portrait, mischievously entitled The Bourgeois Afternoon.
This painting anticipates his later works where large windows open out on to the countryside of Vernon or Le Cannet. It has an astonishingly modern resonance about it, and prefigures certain paintings by Balthus (1908-2001).
Artwork not currently exhibited in the museum