Le Docteur Paul Gachet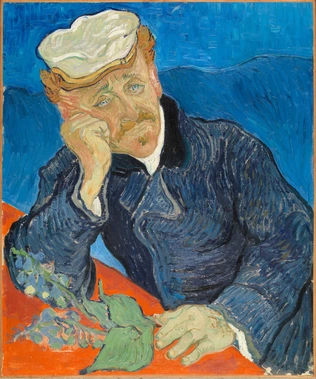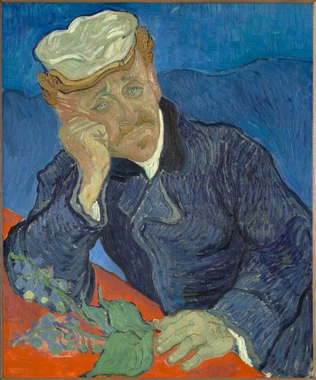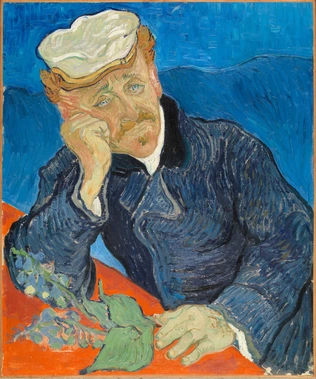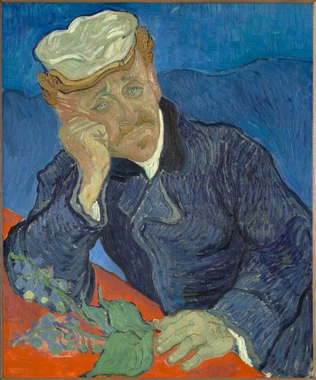 Vincent Van Gogh (1853 - 1890)
Artwork not currently exhibited in the museum
Inseparably entwined with the last period of Vincent van Gogh's life in Auvers, Dr Gachet was an original character. He was a homoeopathic doctor interested in chiromancy but his real passion lay with the arts. An accomplished engraver himself, he kept in touch with many different artists including Manet, Monet, Renoir and Cézanne.
It was therefore logical for Van Gogh to go to him, on the advice of his brother Theo, when he was discharged from hospital in Saint-Rémy-de-Provence. Specialised in psychiatry, the doctor did his best to help Vincent overcome his anguish while affording him the material comfort conducive to his well-being.
The portrait of the doctor was painted during this particularly intense creative phase. He was no ordinary model and is portrayed in a melancholy pose reflecting "the desolate expression of our time," as Van Gogh wrote. The only touch of hope in this severe portrait brushed in cold colours is the foxglove which brings a little comfort and relief through its curative properties.
Despite his devotion, Dr Gachet was unable to prevent Van Gogh's irremediable gesture; the artist committed suicide shortly afterwards.