Léon Tolstoï montant "Délire"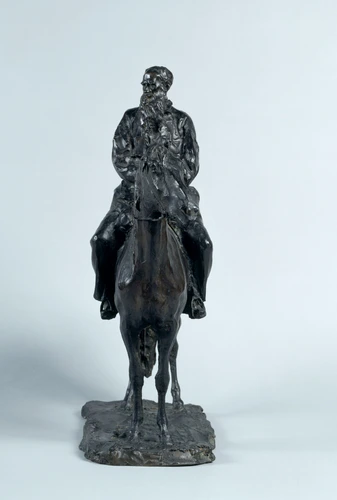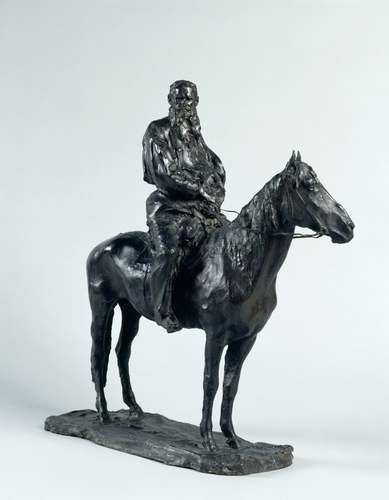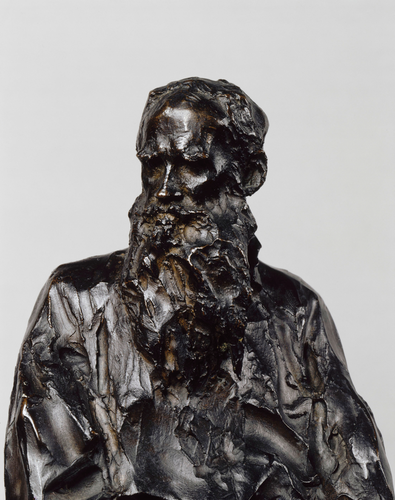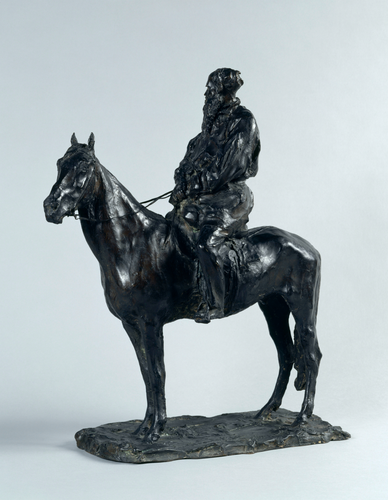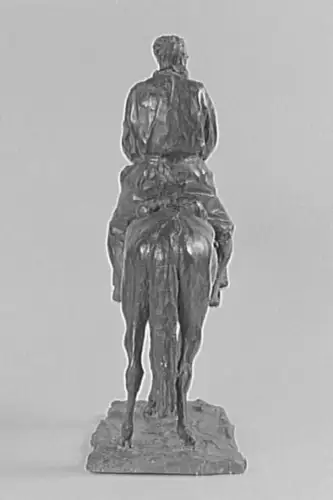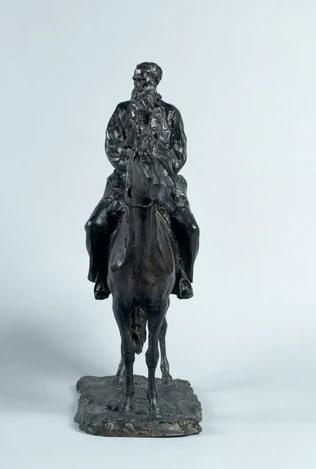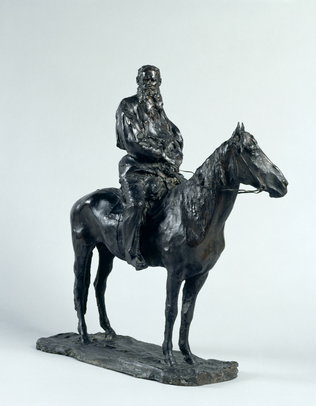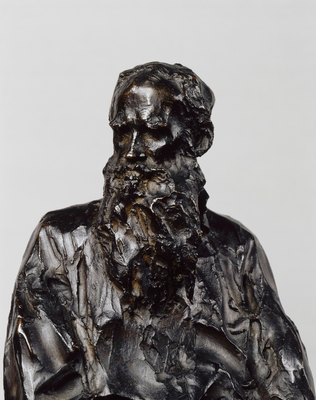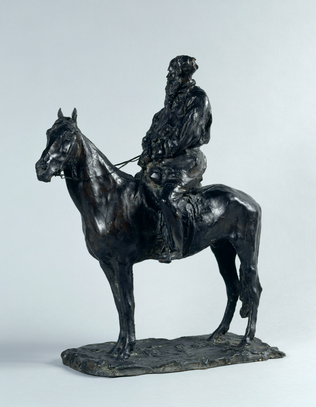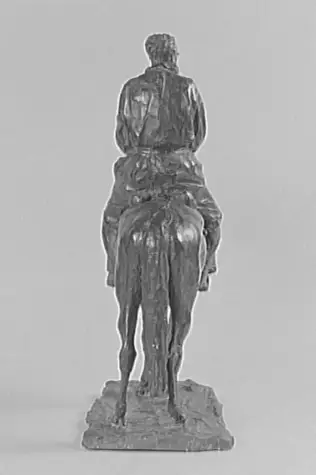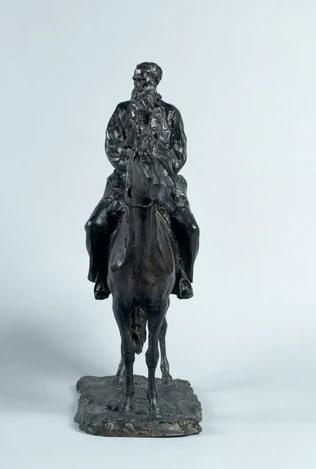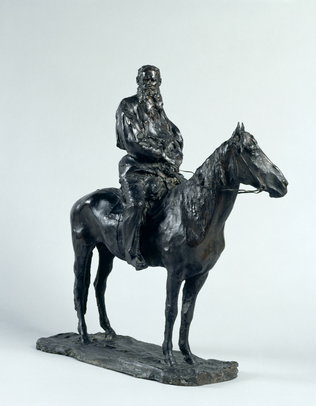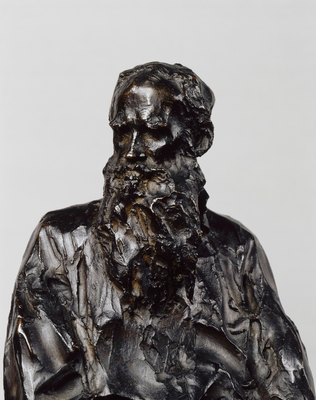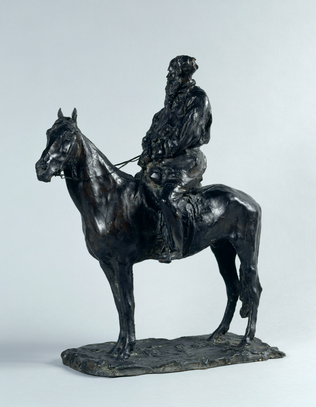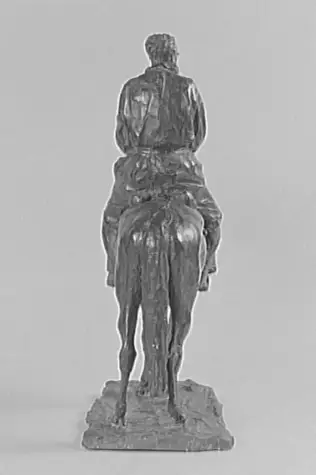 Paolo Troubetzkoy (1866 - 1938)
Artwork not currently exhibited in the museum
Prince Trubetskoy, a descendant of an illustrious Russian family, is a perfect representative of the cosmopolitan worldly society in Europe before the First World War. Born in Italy, where he later died, he devoted his life to sculpture, exploring a path which was not unlike that of Boldini in painting: his work was often called "Impressionist" because of its brilliant, lively modelling.
Lev Tolstoy (1828-1910) was one of the most famous and influential Russian writers in the second half of the 19th century. His contemporaries worshipped him and he posed for many painters, sculptors and photographers. A mystical, progressive thinker, committed to the real emancipation of the Russian people, Tolstoy chose to live a simple life in his estate at Yasnaya Polyana, south of Moscow.
In 1898 Trubetskoy asked him to pose for an equestrian portrait, giving heroic status to the "mujik-count", a veritable moral authority in the Tsarist empire. Trubetskoy made many portraits of international personalities, such as Count Robert de Montesquiou (1855-1921) the arbiter of elegance in Paris society.