Les Vendanges en Bourgogne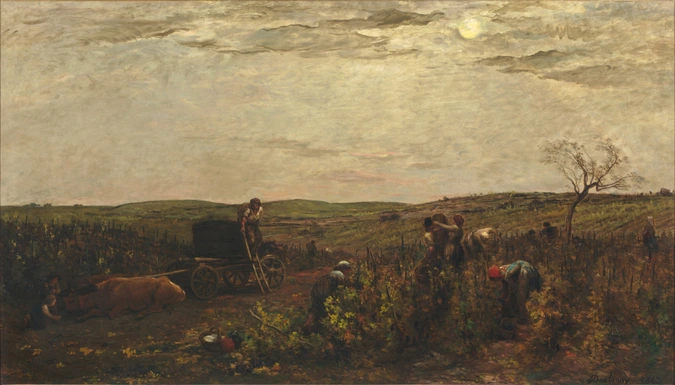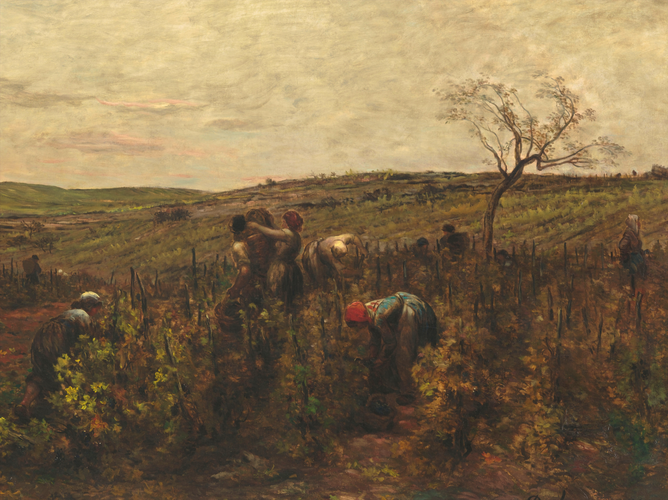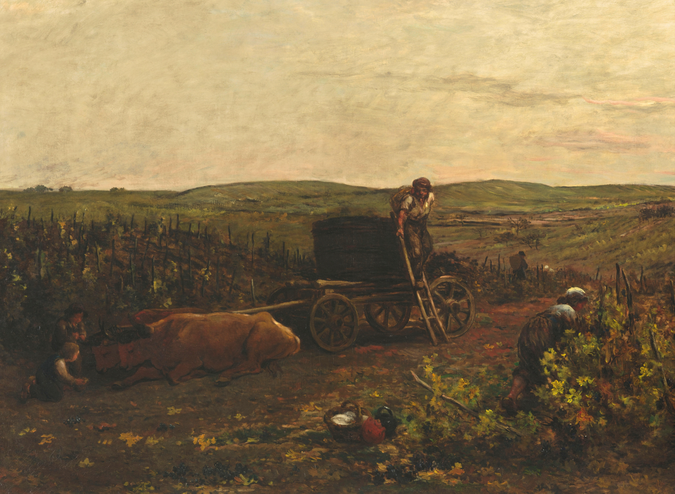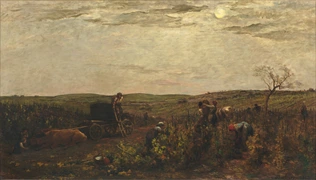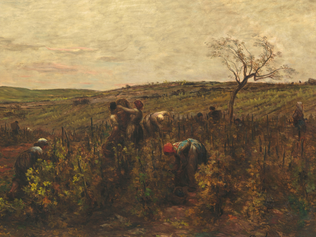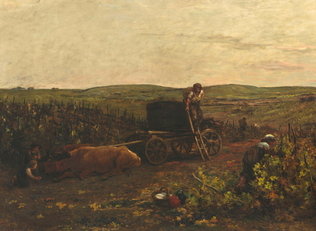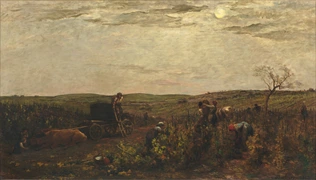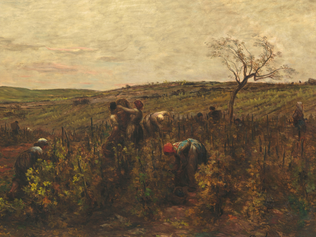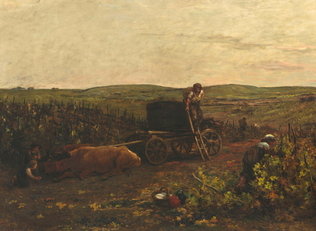 Charles-François Daubigny (1817 - 1878)
During the 1863 Salon, Castagnary, the theoretician of Naturalist painting, wrote a long article about this painting and concluded: "This Grape Harvest, with its wide composition and powerful colours, is Daubigny's masterpiece. Such a truthful impression! Such feeling for the French countryside!"
At one and the same time, the artist represents a moment in the day – the grape pickers working in the vines, the cows lying down – and all the different stages of the grape harvest. Several women are picking grapes and placing them in the baskets which are then emptied into the hods carried by the men. They in turn empty them into vats in the cart. The picnic lunch – a jug and a basket covered with a cloth – are in the foreground, ready for the next short rest.
After its exhibition, the Second Empire authorities did not purchase the work. Daubigny had, however, been a famous landscape painter since 1844, and had received many official commissions during the 1860s. For the State he mainly produced views of the Tuileries or of the Saint-Cloud estate. But the style of these works is more conventional. In the Grape Harvest in Burgundy, it was not the subject which upset people, but probably the vigorous way it was painted that caused a stir. The painting finally entered the Musée du Luxembourg when the artist's work was sold after his death in 1878, just as Naturalism became the official art of the Third Republic.