L'Espérance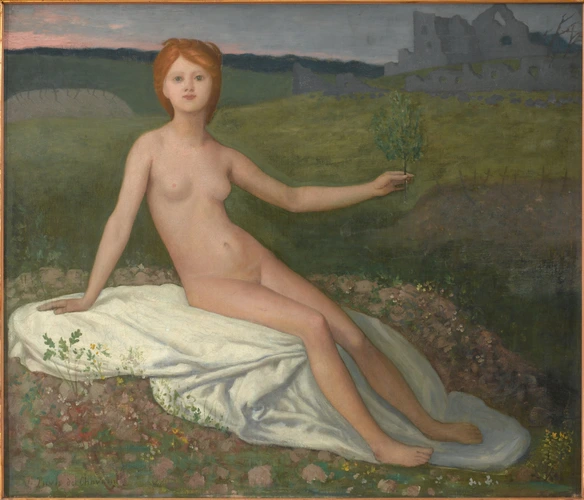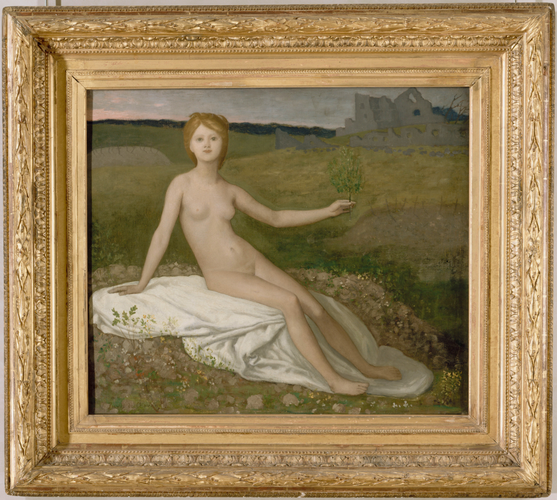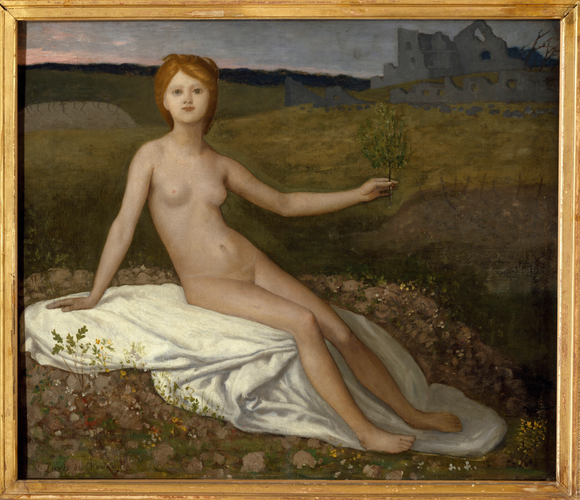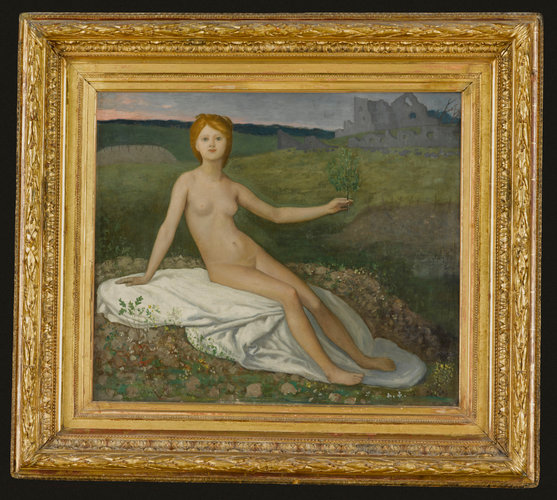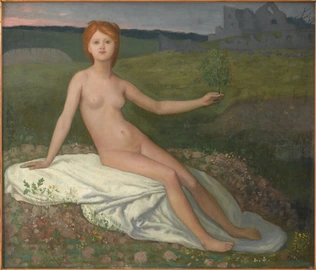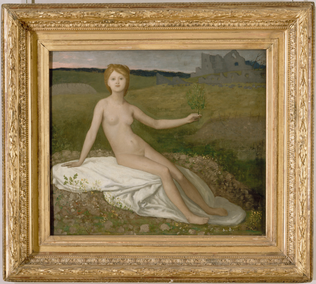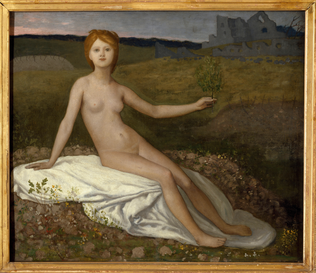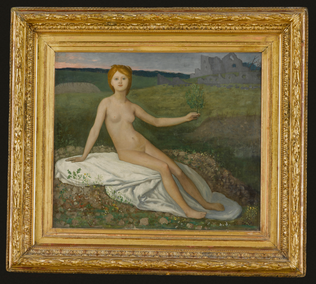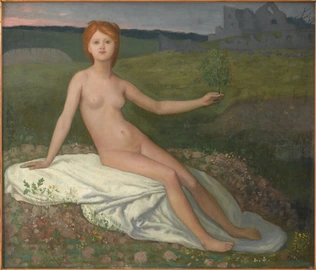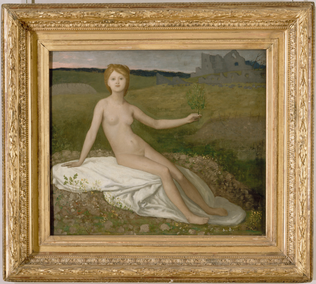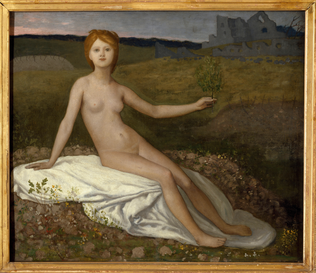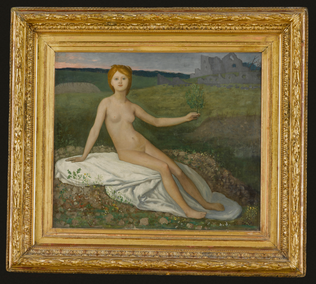 Pierre Puvis de Chavannes (1824 - 1898)
Pierre Puvis de Chavannes was deeply affected by the Franco-Prussian war and produced several works related to the conflict. In particular, at the Salon of 1872 he exhibited Hope, now in the Walters Art Gallery, Baltimore. The Musée d'Orsay has a smaller version, also painted between 1871 and 1872.
The painter portrays hope as a naked girl sitting on a burial mound covered with white drapery. Behind her, a desolate landscape with the ruins of a building and the makeshift crosses of improvised cemeteries evoke the war. However some elements in the painting point to a new era, full of promise. The olive branch in the girl's hand symbolises the return of peace while the light glimmering behind the hills suggests the dawn of the new day. The flowers growing between the pebbles of the burial mound also bear witness to this rebirth. The lack of any historical detail gives the painting universal symbolic value.
The simplified composition of the work, the use of matte colours and the absence of any modelling are characteristic of Pierre Puvis de Chavannes' manner. Paul Gauguin, who was a great admirer of the painter, had a reproduction of this painting in Tahiti; moreover it figures in his Still Life with Hope, painted in 1901.