L'Olivier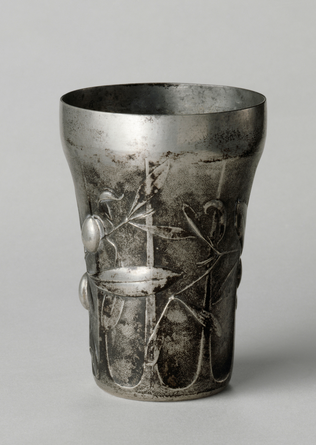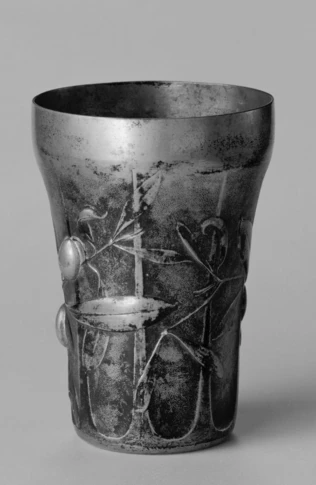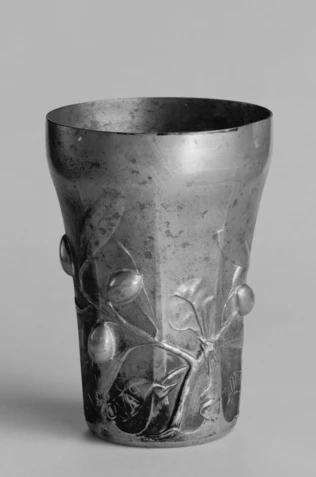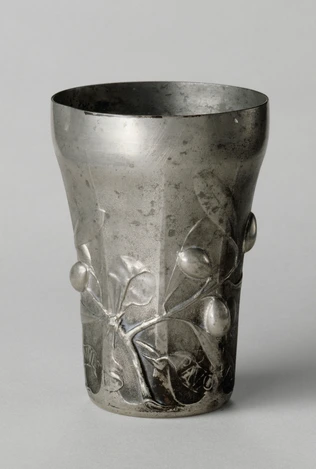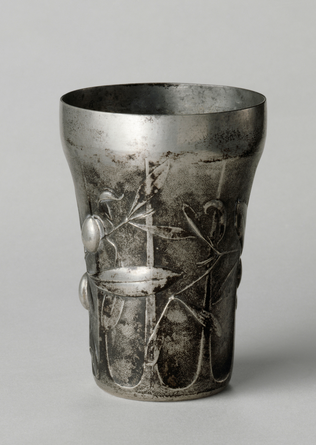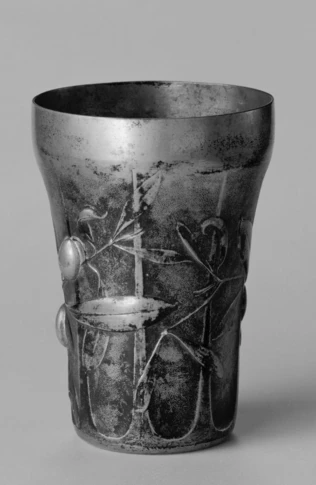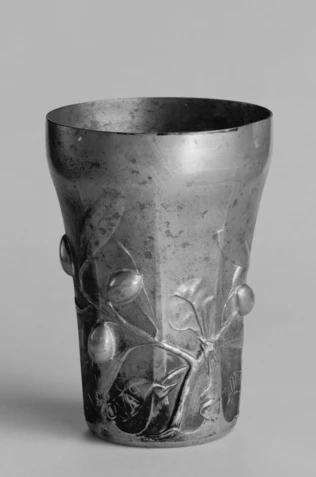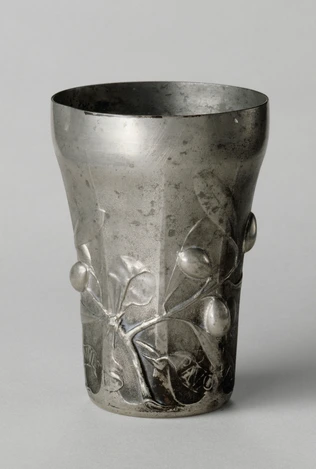 Jules Brateau (1844 - 1923)
In 1897, Jules Brateau, sculptor, goldsmith, jeweller and pewterer, then at the height of his creative powers, exhibited a series of pewter goblets at the Salon de la Société Nationale des Beaux-arts, which immediately met with great critical acclaim. The model, The Olive Tree, is one of many items recognised as the work of Jules Brateau and is one of the two pieces chosen to represent pewter work in the publication of the reports of the international juries for the 1900 Universal Exhibition. The Olive Tree was then produced in porcelain by the Sèvres Manufactory.
Like the sumptuous jewellery sculpted in simple horn at that time by René Lalique, all the value of this goblet lies in the vigorous lines of the decoration, its well-balanced design on the sides, and in the perfect execution of the shapes. Is this an illustration of the phrase the goldsmith mischievously inscribed on the ribbon around the olive branch: Multa Paucis -Much in Little?
He received many prizes for his work, and by the end of the 19th century Brateau was recognised as the master who revived pewter art, and particularly pewter casting, in France. He breathed life into a movement that would carry through into the gold and silver creations of the Art Deco period.