Madame Adelaide Aurnheimer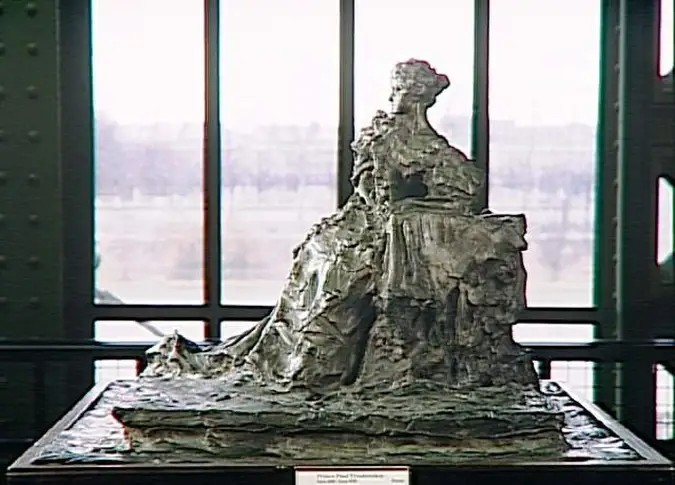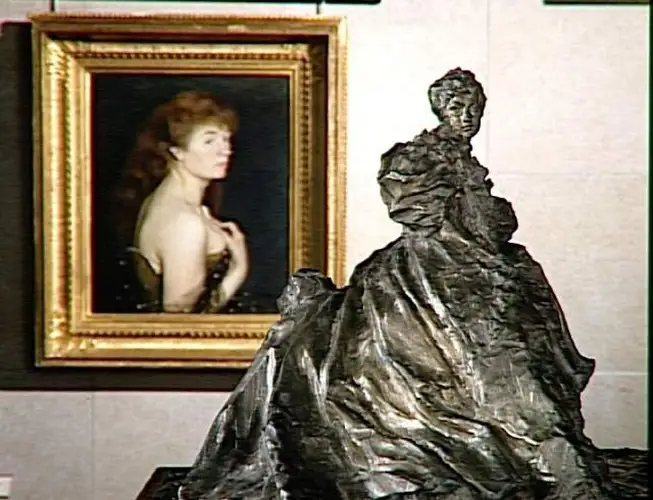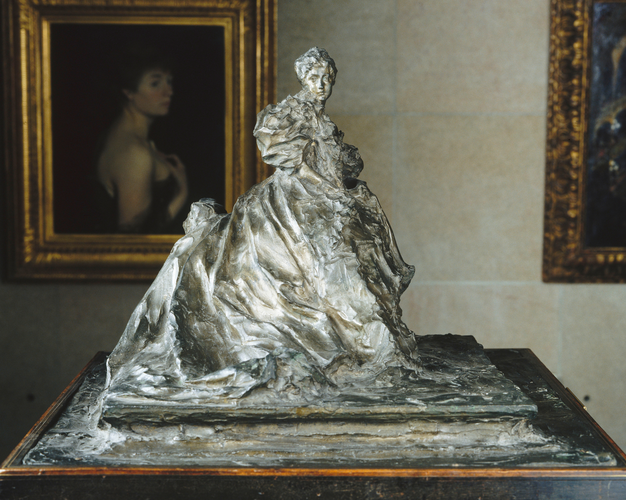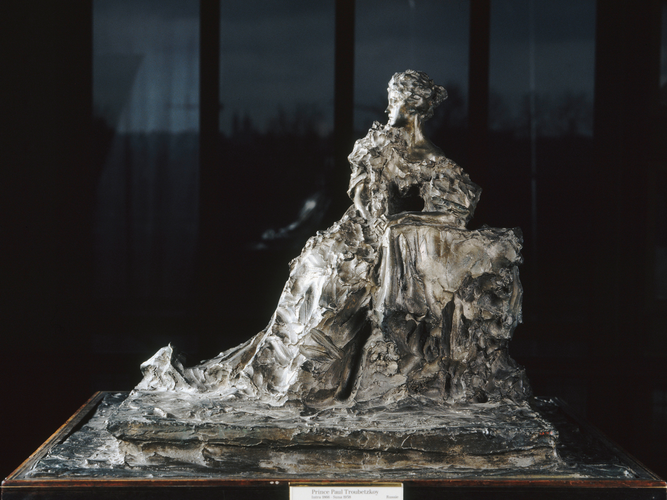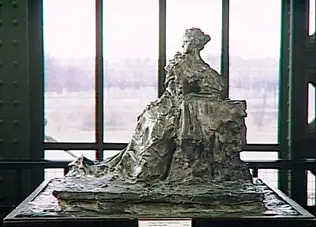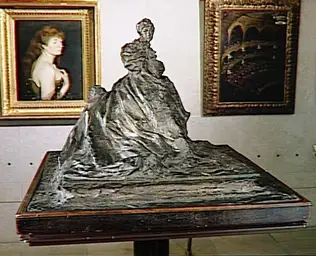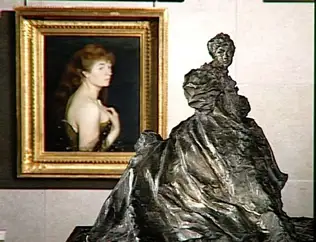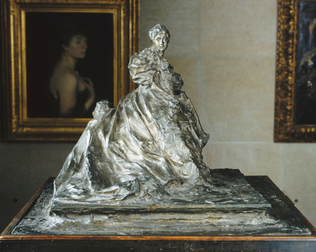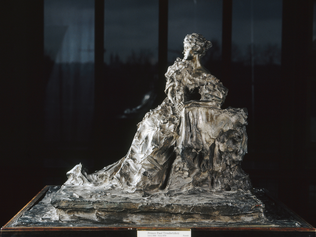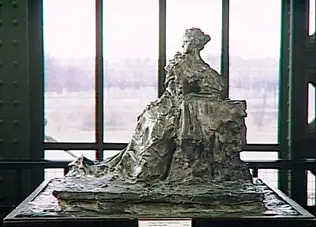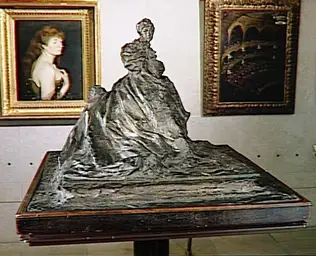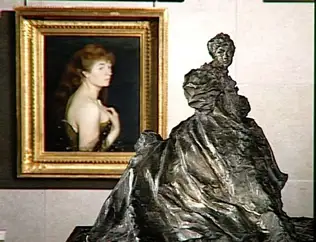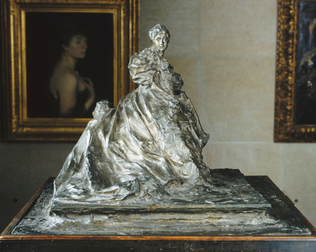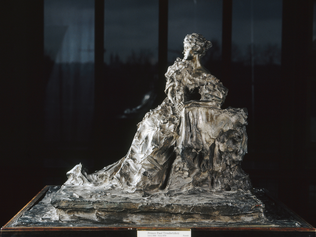 Paolo Troubetzkoy (1866 - 1938)
Born in Dresden in 1873, Adelaide Ratsch married the German dealer Carlo Federico Aurnheimer. The couple moved to Milan in the 1880s and became one of the principal patrons of the Famiglia artistica milanese, an art gallery founded in 1873 and which supported young artists. It was part of the artistic and literary movement known as "Scapigliatura", a sort of bohemian avant-garde.
For the carnival in 1897, the Famiglia artistica organised a grand costume ball at the opera house in the town. This event gave rise to a competition for the most elegant costume. The first prize was a sculpture of the winner in his or her ball costume, by the Italian artist Paolo Troubetzkoy. Adélaide Aurnheimer won the prize. She posed in her costume of Manon Lescaut, the heroine of the Abbé Prévost's novel that caused such a scandal from 1731, and the heroine of Giacomo Puccini's opera, first performed in Turin in 1893.
It was not surprising that Troubetzkoy should be involved with a society event such as this. This aristocrat enjoyed producing portraits of well-known people from high society and the cultural elite. When he moved to Paris in 1905, Troubetzkoy was very successful with this type of statuette of a standing or seated figure. It was at this time that the Musée du Luxembourg acquired this bronze.
The vigorous technique of the sculptor perfectly conveys the rustling movement of the dress. The whole substance seems to dissolve into one continuous movement.
Artwork not currently exhibited in the museum