Mobilier de salle à manger : buffet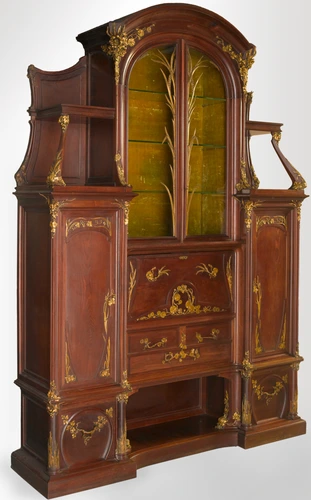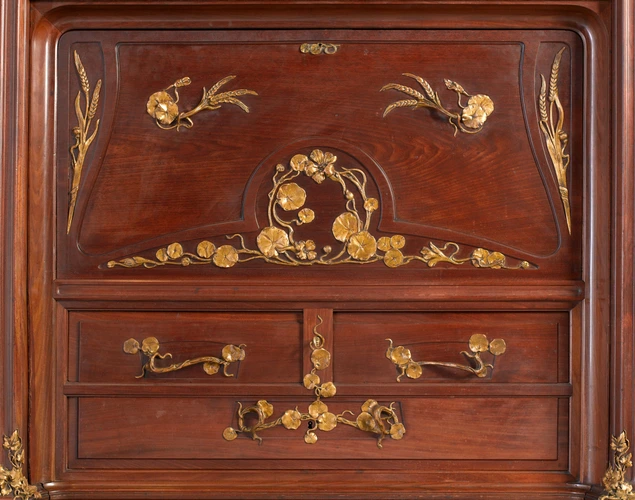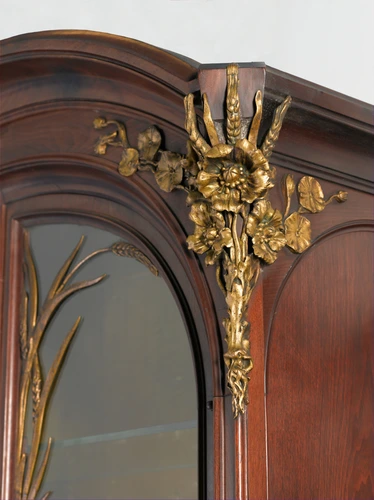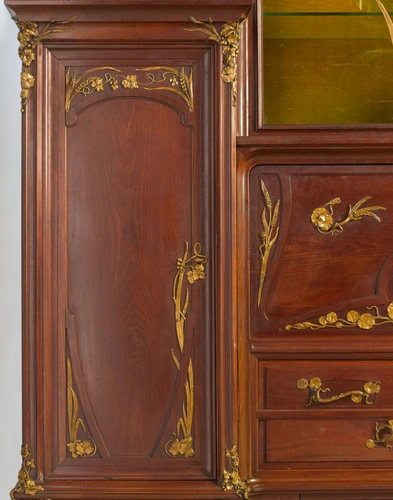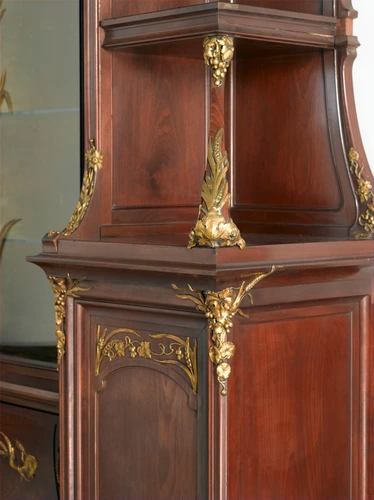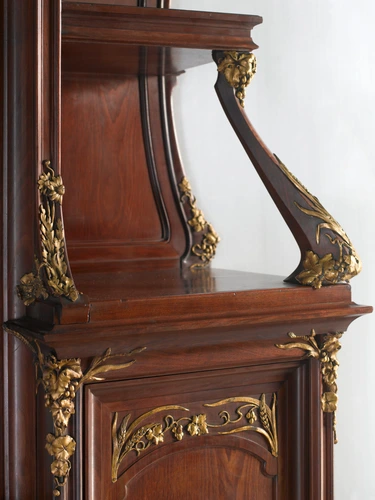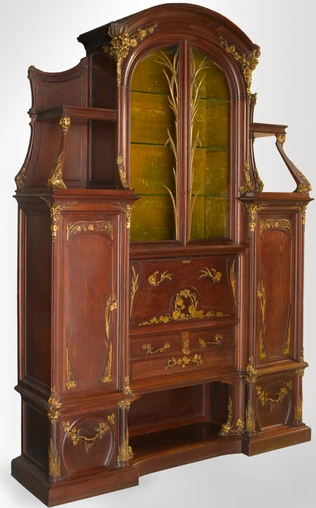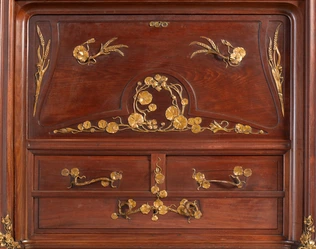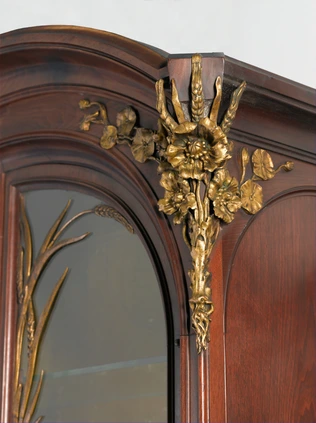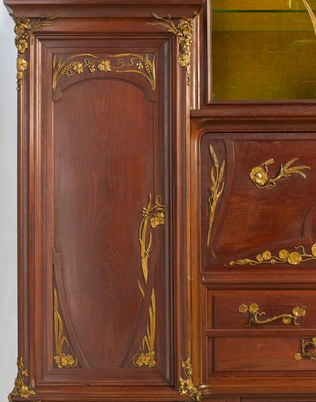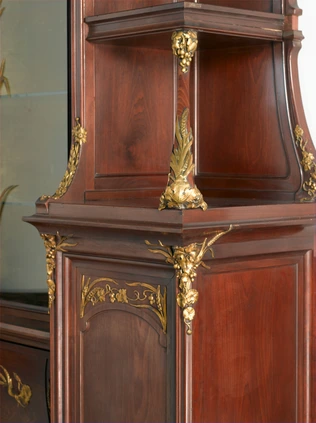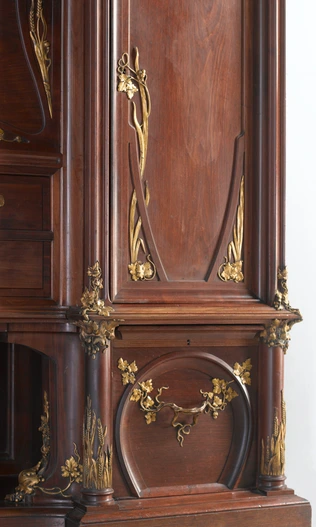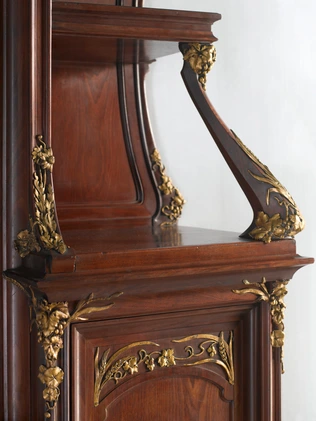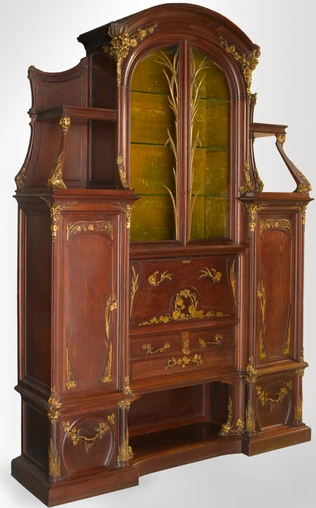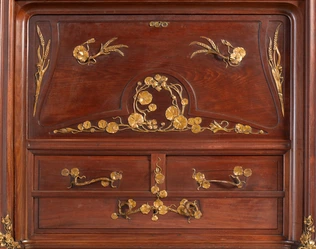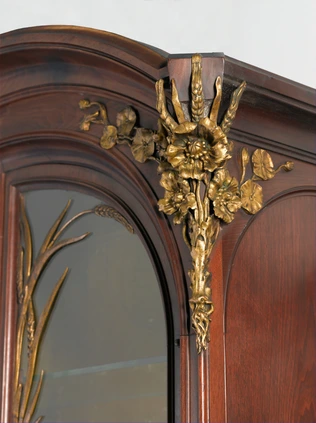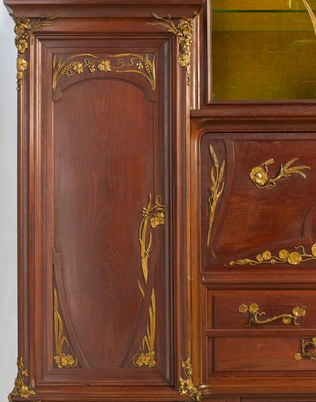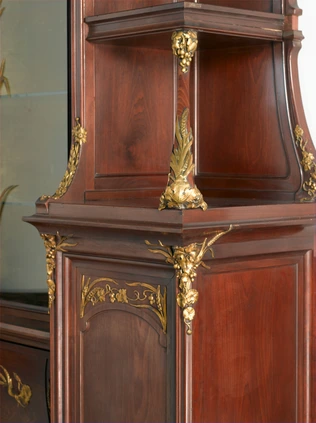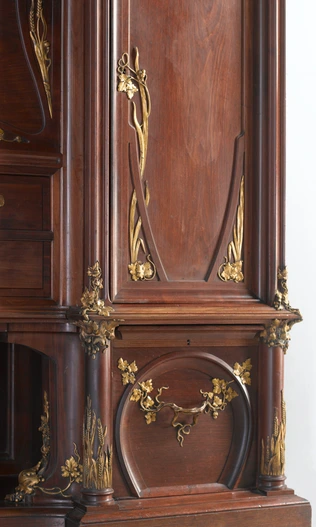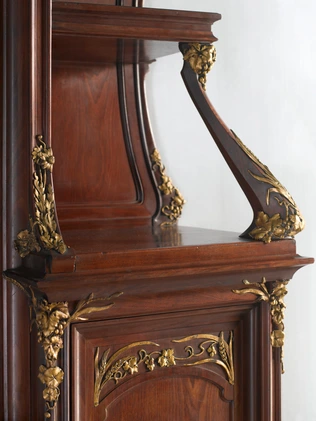 Pérol Frères
Artwork not currently exhibited in the museum
Hors concours in the Universal Exhibition of 1900, because Félix Pérol was a member of the international jury, the firm of Pérol Frères decided to exhibit a set of dining room furniture which included this buffet.
The international jury's report described the set as "perfect in design and taste". Going beyond the homage paid to a member of the jury, the eulogistic description below shows the extent to which this furniture, with the floral décor that Art Nouveau had brought into vogue, was in phase with the taste of the time: "Straight lines dominate in these tinted, polished and varnished mahogany pieces. Duckweed is the decorative motif and nothing is prettier to see than the sprinkling of tiny leaves in gilt copper astutely sprinkled over the dark wood. [...] It is a very healthy form of modernism."
It was probably for this modern aspect that Paul Rouaix made the curious choice of this mahogany dining room furniture to illustrate the entry on "Modern Style" in his Dictionnaire des Arts décoratifs. He cites lack of symmetry as one of the characteristics of Art Nouveau and yet nothing could be more symmetrical than this furniture. This choice should be interpreted as an indication of the importance of the Pérol firm in the early twentieth century.