Opéra de Paris, maquette de la coupe longitudinale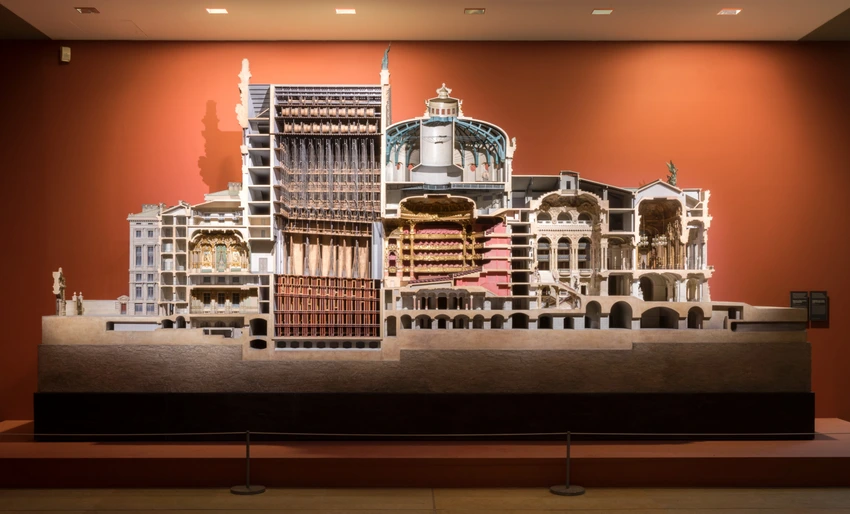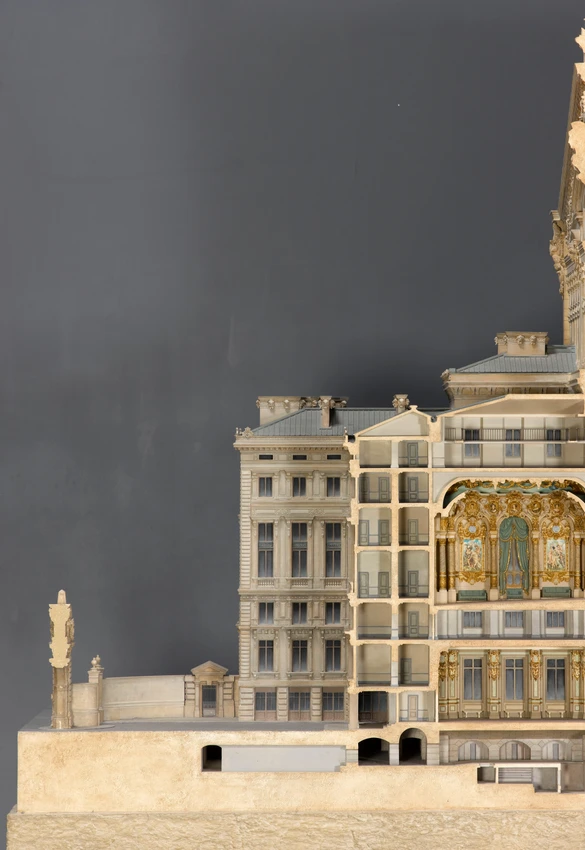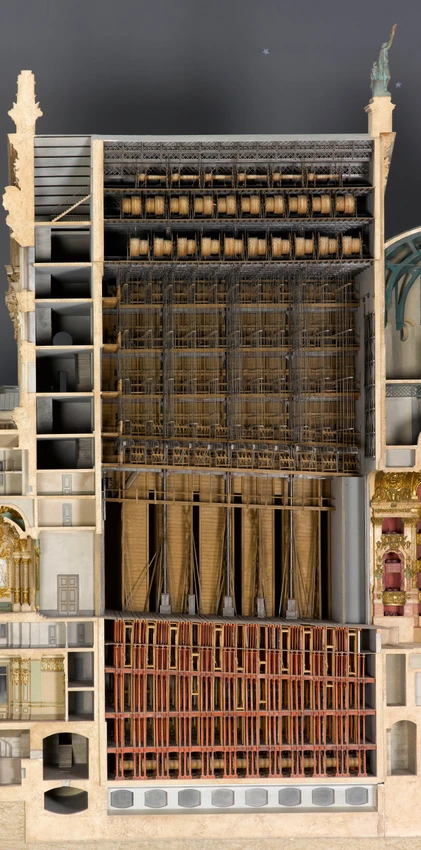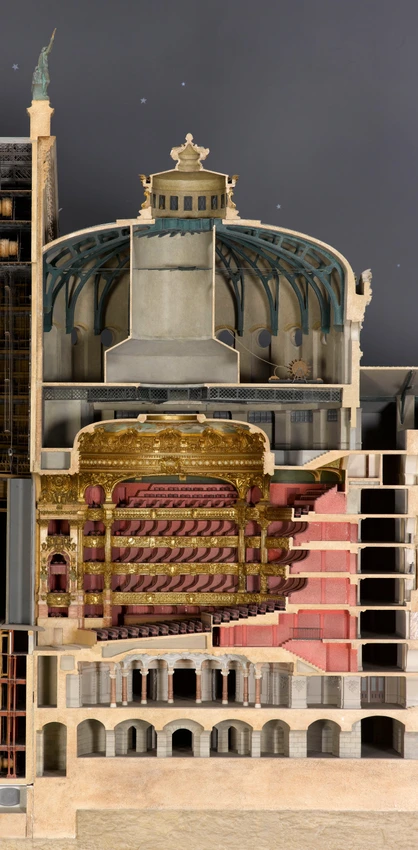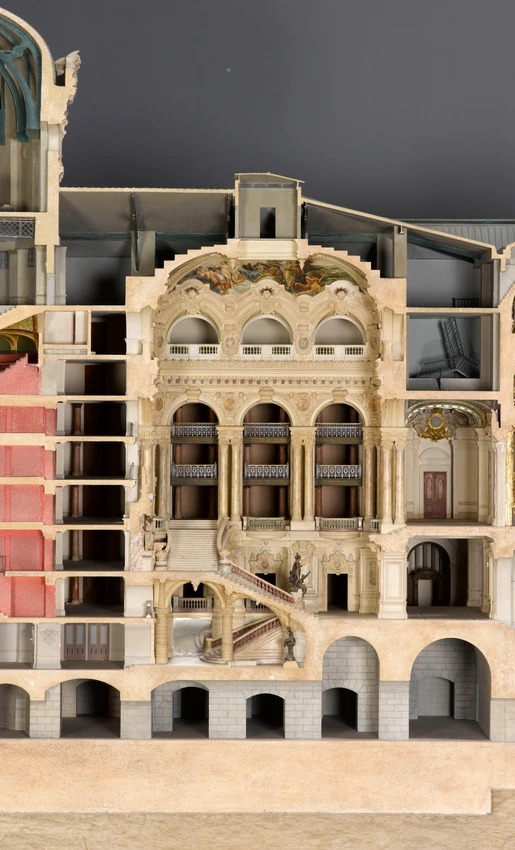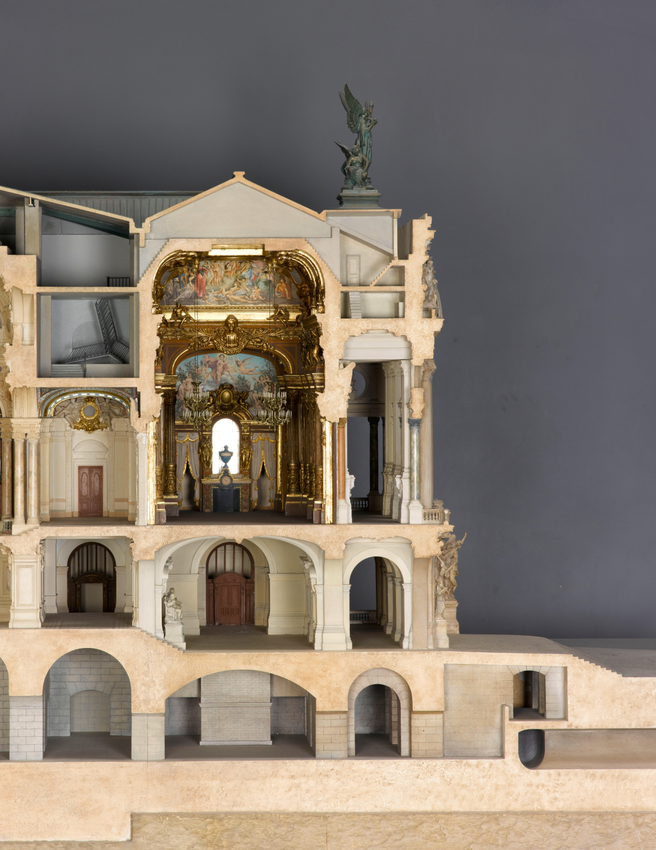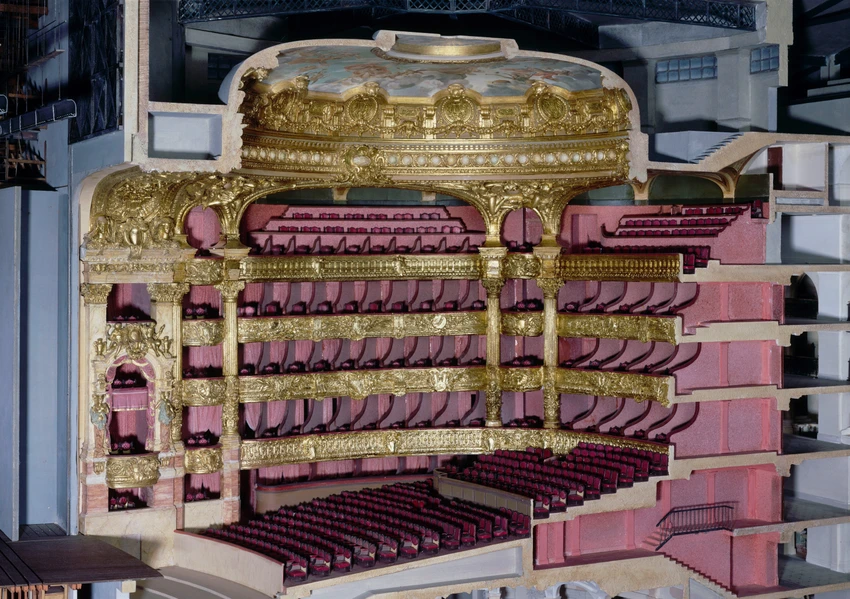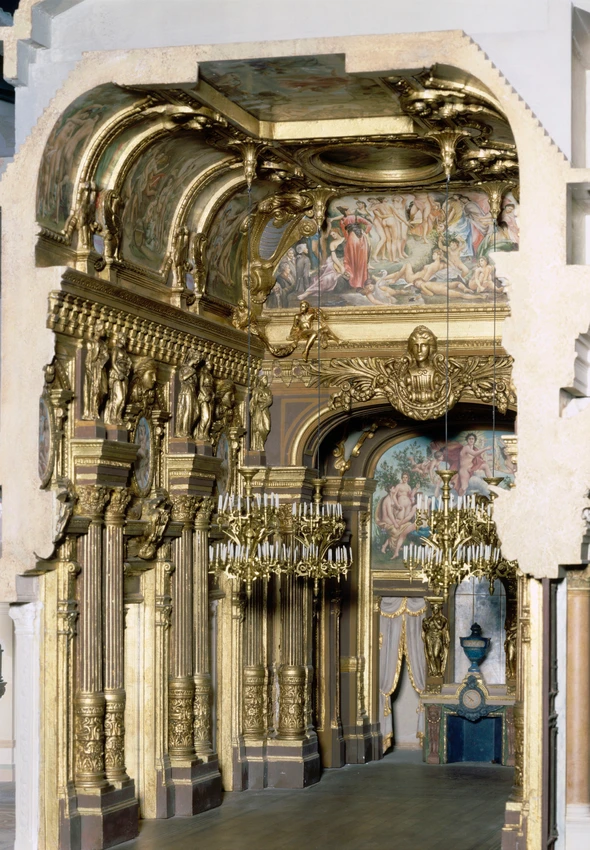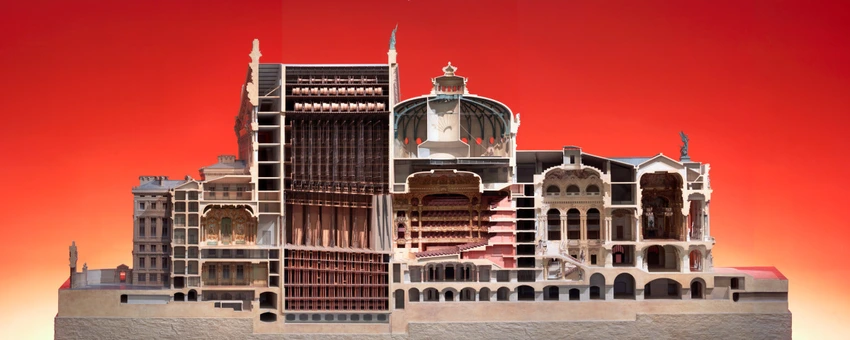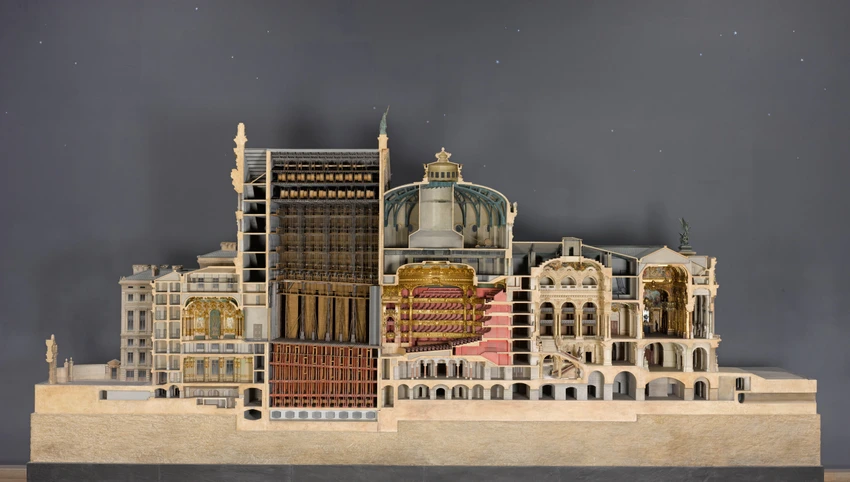 Charles Garnier (1825 - 1898)
Rez-de-chaussée, Opéra
Resume
Artist(s)
auteur
Paris (France) 1825 - Paris (France) 1898
exécutant - décorateur
Argentan, Orne (61) (France) 1943 -
d'après une planche extraite du livre de Charles Garnier : "Le nouvel Opéra de Paris", Paris, Ducher et Cie, 1878.. réalisé à Rome par l'Atelier sous la direction de Richard Peduzzi.
Title(s)
Opéra de Paris, maquette de la coupe longitudinale
Others accession number
Accession number
Dimensions
H. 240,0 ; L. 578,0 ; P. 110,0 cm.
Object details
Place of conservation
musée d'Orsay
Designation
maquette
Créée en 1985 sous la direction artistique de Richard Peduzzi par l'atelier romain Gianese (Ercole Borsani, Amedeo Brogli et Giovani Gianese) à partir du dessin de Charles Garnier pour son ouvrage" Le nouvel Opéra de Paris", paru en 1880; 1/25e.
History - Provenance
1989, accepté par l'Etat à titre de don de l'E.P.M.O. (comité du 22/06/1989, arrêté du 11/08/1989)

1989, attribué au musée d'Orsay, Paris
Modality of acquisition
don
Suggestion
Do you have a question where you have additional knowledge about this work? You can write to us to suggest improvements to the file.
Make a suggestion