Ruisseau en forêt (Montmirail)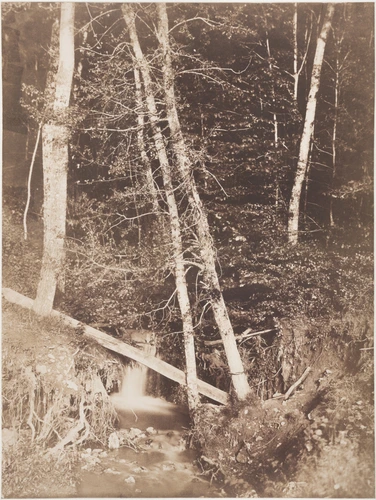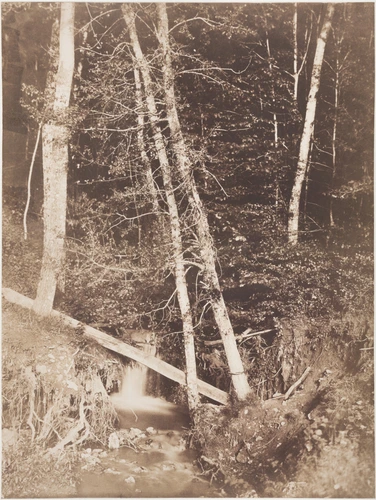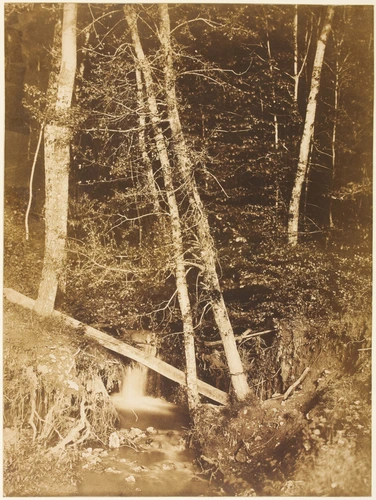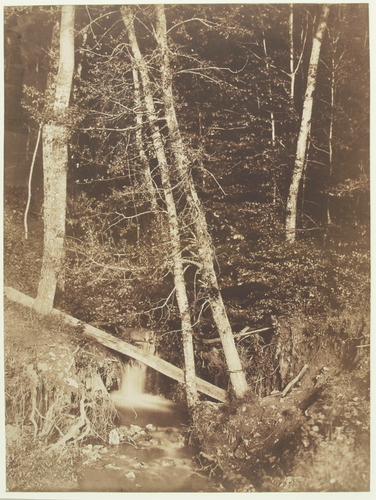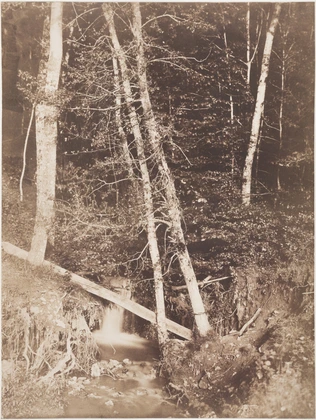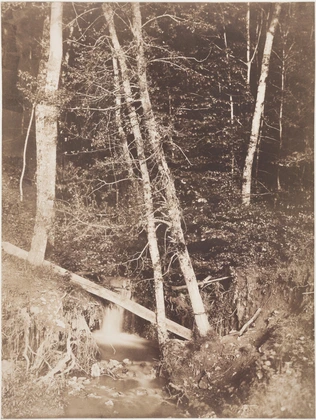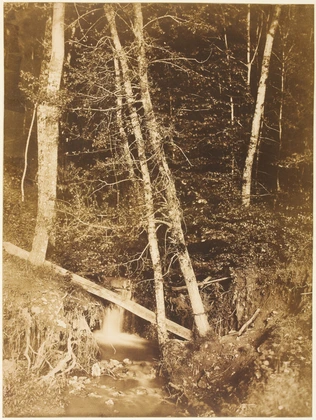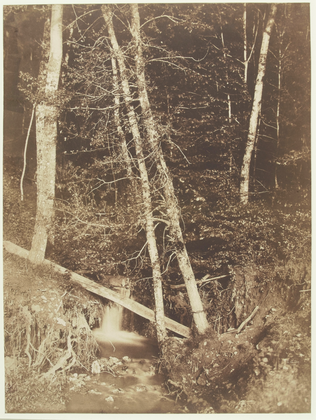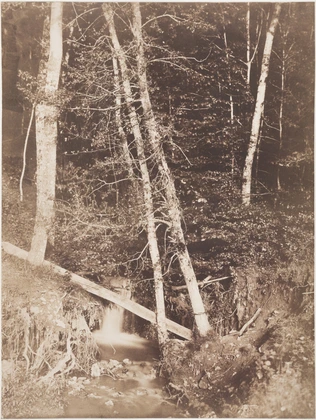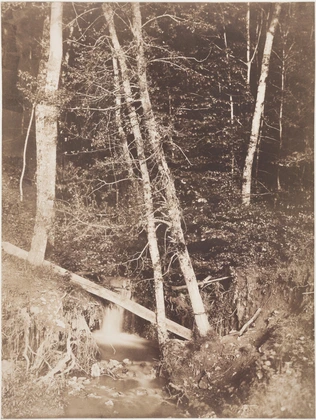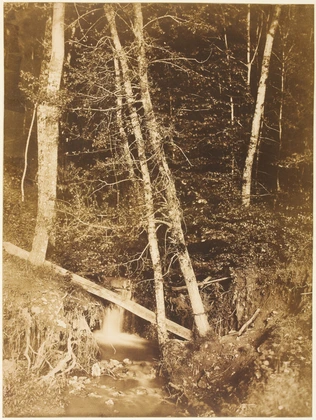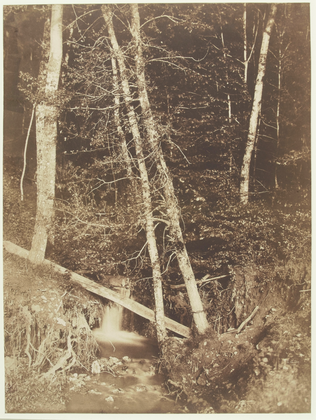 Henri Le Secq (1818 - 1882)
Artwork not currently exhibited in the museum
Henri Le Secq made his first experiments with photography on paper in 1848, with Gustave Le Gray whom he had met while they were studying painting together in the studio of Delaroche. An enthusiast of Gothic architecture, Le Secq proved to be one of the most remarkable interpreters of the 1851 Mission héliographique, the first ever major official photography commission. But, along with cathedral architecture, Le Secq was equally drawn to the subject of landscape and he became an outstanding master of the genre.
In Montmirail, where his in-laws owned land, Le Secq shot "slices of nature", in which he excluded the sky and highlighted the density of matter. In his pictures, in particular in this Forest Brook, he expressed an earthly conception of nature which could not have been more different to Le Gray's more metaphysical vision. It is significant that Paul Perrier, collector of the Barbizon school, expressed his admiration for the Le Secq landscapes presented at the 1855 World Fair, while Le Secq himself made photographic reproductions of Diaz' works, was acquainted with Daubigny - his neighbour on the Ile Saint-Louis in Paris - and was to collect paintings by Jongkind, Sisley and Monet, a testament to his love of landscape painting.
Later, in 1878, when he had given up photography, Le Secq published his landscapes under the general title Studies of Foregrounds from Nature.
This Forest Brook, one of Le Secq's finest works, is an outstanding example of the realist trend in nineteenth-century landscape photography.