Tii à la coquille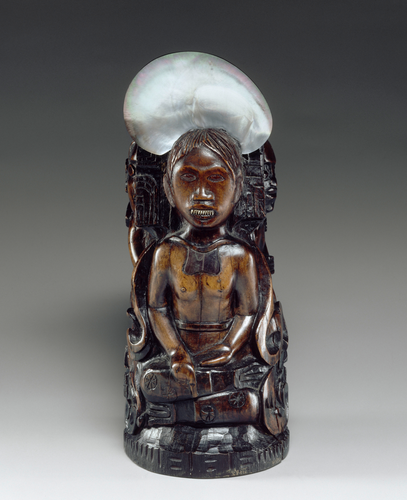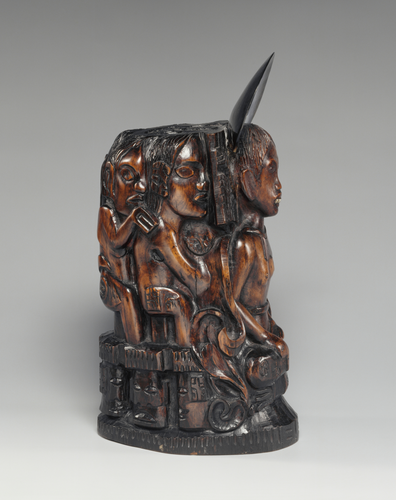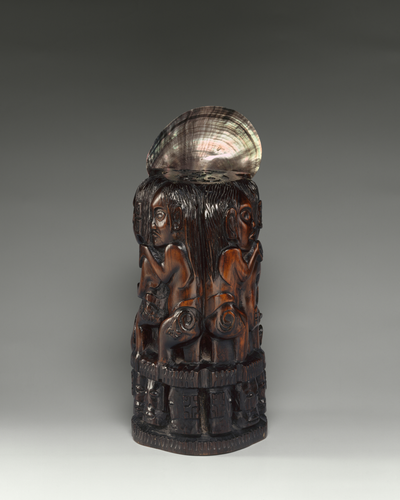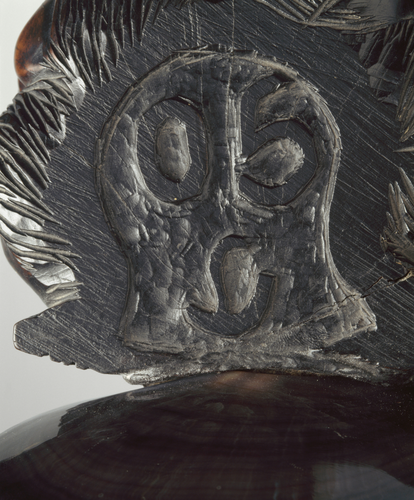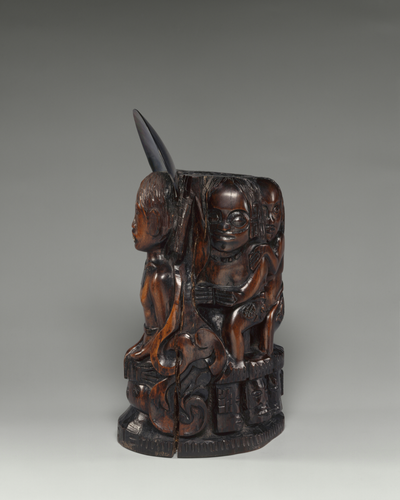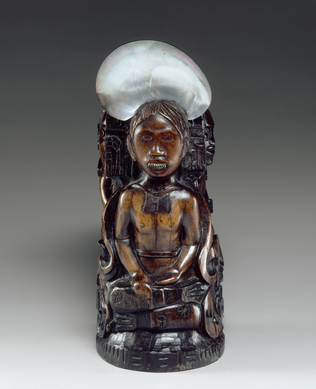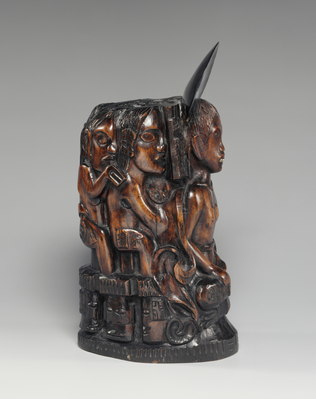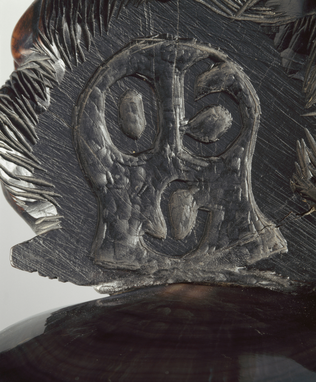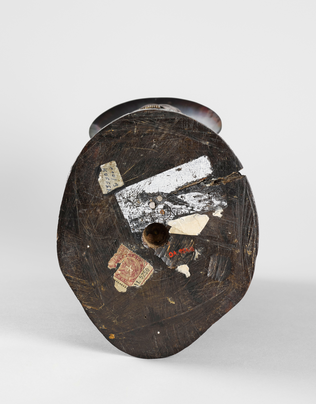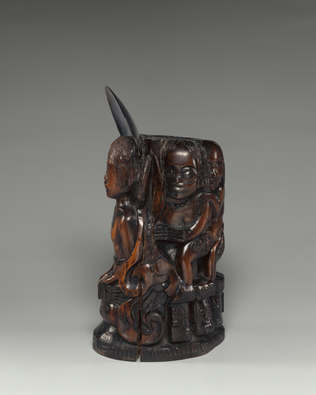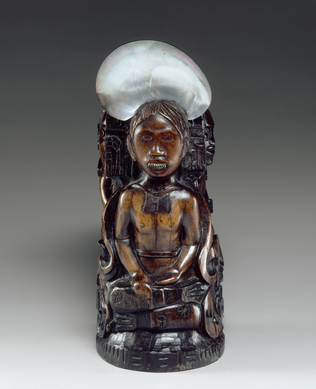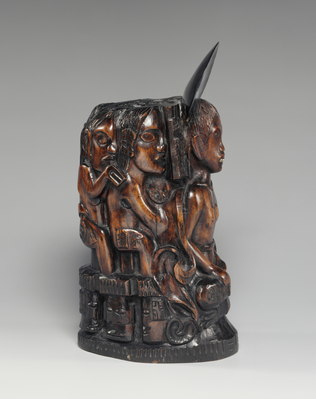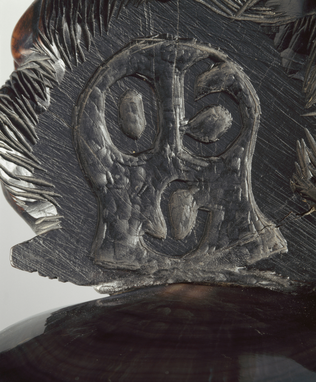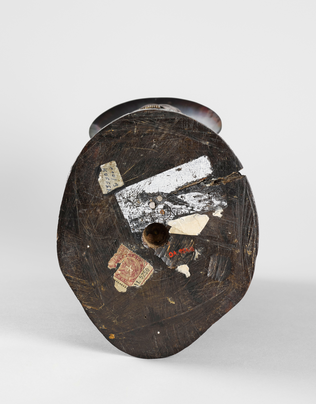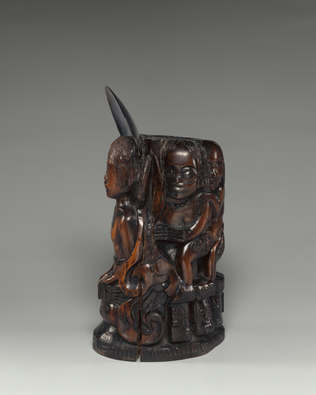 Paul Gauguin (1848 - 1903)
Niveau supérieur, Galerie Françoise Cachin
Gauguin took his chisels with him to Oceania. Disappointed that authentic art objects were no longer to be found, he practised on utensils made from guava wood before tackling this piece of ironwood in September 1892. His "savage trinkets" were misunderstood and would not sell, and in 1900 he gave them to his friend the painter Daniel de Monfreid who acted as his correspondent in France: "About the sculptures, I would like the whole lot, minimal really, not to be split up or to go to people who might not like them; and I would be very pleased if you would accept – not as a present but as a token of friendship – all the wooden sculptures from Tahiti." In 1901, the packing case of Gauguin's sculptures arrived in the east Pyrenees. Matisse saw them there in 1903. They were exhibited in the Salon d'Automne in 1906 and radiated fresh energy to artists thirsting for something new.
Was Gauguin trying to create a mythology for people who had lost their own? The Maori sculptures that appear in his paintings in 1892 are his own invention because there were no monumental works left on the island.
The Idol with a Shell depicts a god, sitting in the lotus position, with a mouth full of cannibalistic teeth (made from a pharyngeal tooth of a parrot fish) and tattooed legs. The pectoral and belt are made from mother-of-pearl. Two figures are repeated on the right and left of the main figure. The arms end in flat, rake-like fingers, the half-bent legs suggest the sexual gestures of the tamure dance. The fish hook ears are elements of Maori decoration. Heads of tikis (secondary gods marking the boundaries of a sacred place) with flat skulls decorate the base of the shield.
With the unfamiliar technique of sculpture, Gauguin ventured even further into his "unwittingly savage" nature than in his painting.