Une forge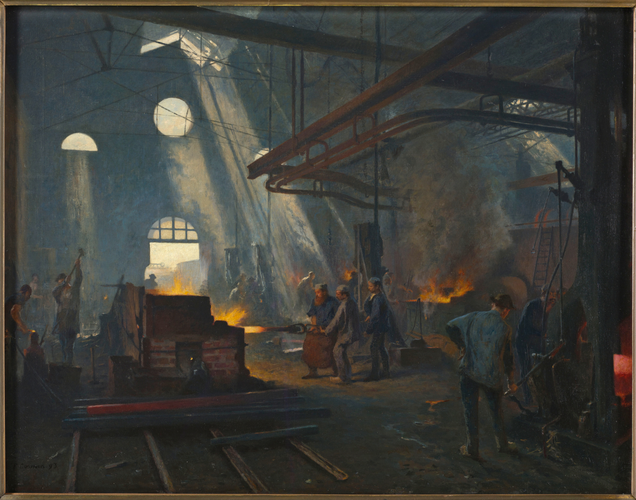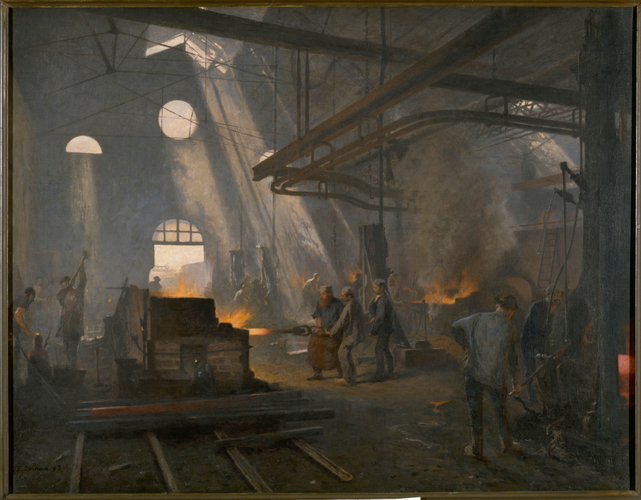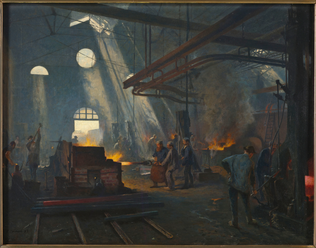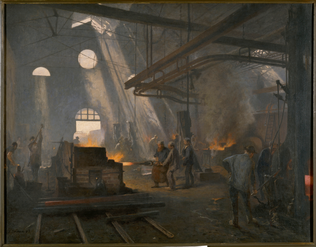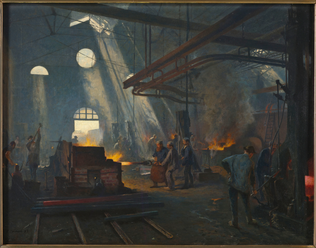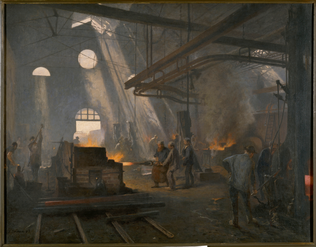 Fernand Cormon (1845 - 1924)
This is an unusual work for Corman who was known above all for his history painting and large decorative works such as those at the chateau of Saint-Germain-en-Laye. In keeping with the movement towards naturalism and pacifism promoted by the Third Republic, in this painting he turned for inspiration to the industrial world of his time. It recalls the works of François Bonhommé (1809-1881) who had devoted the majority of his life to depicting the industrial worker and his work place.
The scene in this painting was certainly observed from life. We know, in fact, that Cormon made highly detailed studies from actual models for the gestures and expressions of his characters in order to make his scenes more true to life. However, the title, A Forge, as it appeared in the brochure of the 1894 Salon, does not specify a location, thus giving it a generic character.
A Forge presents a heroic view of industrialisation. Each stage of the ironworking process is represented through different groups of workers throughout the forge, which takes on the grandeur of a cathedral through the remarkable effect of the slanting rays of sunlight. The interplay of light and shade glorifies the heroism of the work, skilfully avoiding any reference to the noise, heat and harsh conditions of this murderous activity condemned by Zola.
Cormon picked up this subject again for the 1900 Universal Exhibition, when he was responsible for decorating the arches of the Gallery of Machines, where he represented the story of coal from the mine to the smelting works.
Artwork not currently exhibited in the museum