Admission to the museum
Free admission without reservation for visitors benefiting from free admission upon presentation of the corresponding receipt. 
Reservations are required on the first Sunday of the month, except for holders of a Carte blanche or a Paris Museum Pass. 
Address
Esplanade Valéry Giscard d'Estaing,
75007 PARIS
Getting here
By Metro: line 12, Solférino station
By RER: line C, Musée d'Orsay station
By bus: 63, 68, 69, 73, 83, 84, 87, 94
Taxi: drop off and pick up by taxi or specialized vehicles Quai Anatole-France
Disabled parking spaces
2 spaces in front of no. 1 Place Montherlant
1 space in front of no. 5 Rue de Bellechasse
1 space in front of no. 48 Rue de Lille
1 space in front of no. 77 Rue de Lille
1 place in front of no 81 Rue de Lille
3 spaces in front of no. 8 Rue de Solférino
1 space in front of no. 7 Rue de Poitiers
3 spaces in front of no. 1 Rue de Villersexel
1 space in front of no. 13 Rue du Bac
3 spaces in front of no. 96 Rue de l'Université
Parking
Parking du Carrousel du Louvre
Parking Bac Montalembert
Enter the museum
How to get there: where do I enter?
Entrance to the Musée d'Orsay is directly from the forecourt, and is divided into 4 lines:
Queue A1: visitors with priority access and without reservation
Pregnant women
Disabled persons with a disability card or a "priority" card for disabled persons, with an accompanying person
Carte blanche from the Orsay and Orangerie museums
Member of the Society of Friends of the Orsay and Orangery Museums
Member of the American Friends Musée d'Orsay
Annual pass, VIP
Musée d'Orsay pass
ICOM and ICOMOS cards
Press card
Culture Card (with a companion)
 Sotheby's card
 Louvre Abu Dhabi card
 Barnes Foundation card
 Ecole du Louvre card
 Guide-lecturer (see group access conditions)
Professional artists
Scientific staff of French and foreign public museums (curators and museum inspectors)
Staff of the National Institute of Art History
Members of Parliament, senators and members of the European Parliament
Personalities on official visits
Auditorium ticket
Ticket for an activity
Queue A2: visitors with time slot tickets
Visitors who have reserved a time slot for the permanent collections
Visitors who have reserved a time slot for the temporary exhibition
Queue C1: visitors with tickets without time slots and without the need to make a reservation
Paris Museum Pass
Combined Orsay/Orangery tickets
Twin tickets Orsay/Rodin
Paris Pass'Lib
Admission tickets without time slots
Queue C2: visitors buying their ticket on the spot or beneficiaries of free admission
Under 18 years old
18-25 year olds who are nationals of the European Union or the European Economic Area.
18-25 year olds who are not citizens of the European Union but are long-term residents of France or another EU country (holders of a visa of more than three months)
Students in art programs at public universities and art schools (up to age 30)
Teachers of art courses in public universities and art schools
Job seekers
Beneficiaries of minimum social benefits, asylum seekers and refugees
Holders of the minimum old age pension
Disabled persons holding a disability card or a "priority" card for disabled persons, with an accompanying person
Holders of the Education Pass
Students in ESPE (formerly IUFM, 1st and 2nd year)
You can find the details of the rates and the conditions of free access here.
Waiting times
Currently, the waiting time at the main entrance (Gate C entrance for non-ticketed visitors) is estimated at :
In the museum
To help you find your way around the museum, you can download the museum guide below.
The printed version of the guide is available free of charge at the reception desk.
Opening times
Tuesday to Sunday 9:30am - 6pm. Last access to the museum at 5pm, last access to the exhibitions at 5:15pm, closing of the rooms from 5:30pm
Late opening on Thursday until 9:45pm. Last access to the museum and exhibitions at 9pm, closing of the rooms from 9:15pm
Closed every Monday, May 1 and December 25
Tickets
|   | Purchased online  | Purchased at the museum |
| --- | --- | --- |
| General admission | €16 | €14 |
| Discounted admission | Sold on site | €11 |
| Late opening rate | €12 | €10 |
| Enfant & Cie rate | €13 | €11 |
The late opening rate applies on Thursdays, for visits starting at 6pm - the museum closes at 9:45pm - last access at 9pm.
The "Enfant & Cie" rate is valid for accompanying persons under 18 years of age, residing in the European Union and within the limit of 2 accompanying persons per child.
1st Sunday of the month: free for all. From Sunday, October 2, 2022, online booking of a visit is mandatory, except for holders of a Carte blanche or a Paris Museum Pass. 
The museum's admission ticket gives access to the exhibitions Pastels
From Millet to Redon (subject to availability) and Manet-Degas (from March 28). Due to the large number of visitors to the Manet-Degas exhibition, only the reservation of a dedicated time slot guarantees access.
Consult the details of the tickets and conditions for discount and free admission 
Visitor Policies
In order to fight against the spread of COVID-19, wearing a mask (not provided by the museum) is recommended for all audiences from the age of 6. Physical distancing is required. Hydro-alcoholic gel will be made available to visitors at the entrance of the museum.
Visitor entrance and exit paths will be marked, but movement within the collection and exhibitions will remain open. Visitors are asked to be sure to respect safety and social distancing measures by maintaining a more than 6-foot distance between visitors.
Water fountains are available in the museum at the following locations:
First floor: at the sanitary facilities located at the entrance to the Chauchard Gallery
Level -2: Men's and women's restrooms located on the Rue de Lille side
Level 1: waiting area near the restrooms
We invite you to be vigilant in the preparation of your visit. Our staff is at your disposal for any information or assistance.
Some of the museum's works are currently not on display. The guide map is available for download and indicates which rooms are closed for renovation. 
Planning your visit
Free wifi
The wifi is free and open to all. To connect, select the Musee_Orsay_Public network. Once you have accepted the general conditions of use, you will be redirected to the museum's website and you will be able to browse freely on the internet. Once wifi access is registered on your device, you will be connected automatically in covered areas.
Coat check
Cloakrooms are available free of charge for visitors to drop off their coats, small luggage and other items subject to compulsory deposit. The introduction of maximum cabin size baggage (56x45x25 cm) is allowed, valuables are not accepted. 
Borrow of wheelchairs and strollers 
Wheelchairs, folding seats and usable canes in the museum can be made available. Baby carriages with a metal frame are not accepted in the museum. Strollers are available in the cloakroom. All these facilities are available in exchange for a piece of identification. 
Elevators
Thanks to elevators and ramps, the entire museum circuit, temporary exhibitions and commercial areas are accessible to people with reduced mobility and strollers.
Restrooms
The museum is equipped with numerous sanitary facilities, some of which are adapted for disabled people.
Baby changing area 
The museum provides a baby changing area located on level -1, on the adult group reception side.
Do you have any questions? 
You can contact the Musée d'Orsay 
By phone on +33 1 40 49 48 14
By internet via our contact form
By post at the following address: 
Musée d'Orsay
Direction de l'accueil et de la surveillance
Esplanade Valery Giscard d'Estaing
75007 Paris
Lost items
You can contact the lost and found department of the Musée d'Orsay
by phone at +33 1 40 49 46 58
by internet via our partner site TROOV
By mail
Musée d'Orsay
Reception and Security Department
Esplanade Valery Giscard d'Estaing
75007 Paris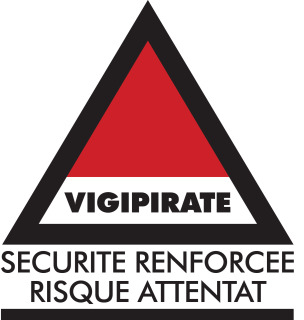 As part of the Vigipirate plan and in order to ensure the safety of our visitors, the Musée d'Orsay follows the preventive measures decided by the government for public administrations. Abandoned items may result in the evacuation of the public and be destroyed by the police. Be alert and keep your personal belongings with you. The Musée d'Orsay would like to thank its visitors in advance for their understanding of the slowdown caused by the security checks at the entrances.