Conférences et entretiens
Norwegian Imaginations · Interview with Karl Ove Knausgaard and Joachim Trier

What do today's Norwegian artists owe to Edvard Munch? To answer this question, the Musée d'Orsay invites you to meet two sacred monsters of contemporary Norwegian culture: the writer Karl Ove Knaussgaard and the director Joachim Trier, both of whom are passionate about the painter's work. In a wide-ranging interview conducted by journalist and literary critic Olivia Gesbert (France Culture, La Grande Table), follow these two great artists as they discover the hidden side of the famous painter's work.
The Norwegian novelist and essayist Karl Ove Knausgaard is the guest of honor of this literary day. Often compared to Marcel Proust in his approach, the author of the monumental saga Mon combat (Prix Médicis, 2020) plunges his readers into the tumult of a wild and unfiltered introspection. A connoisseur of Munch, he met the director Joachim Trier during a carte blanche given in 2017 by the Munch Museum in Oslo. Young Norwegian film prodigy, the one who will be awarded at Cannes for Julie (in twelve chapters) decides to accompany him in his tumultuous exploration of the work of Edvard Munch through a singular documentary: The Other Munch.
Interview followed by the screening of The Other Munch.
Intervenants
Karl Ove Knaussgaard, writer
Joachim Trier, director
Olivia Gesbert, journalist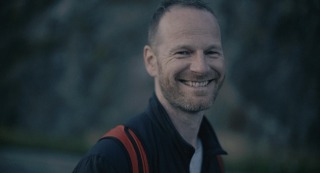 With the generous support of

Dossiers autour des événements