Aubrey Beardsley (1872-1898)
From October 13th, 2020 to January 10th, 2021 -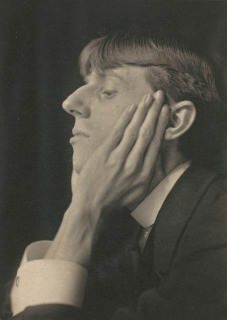 Aubrey Beardsley (1872-1898) passed away aged 25, just as his fame was growing. Because the works of this prolific artist were given widespread prominence, he became a leading name in the 1890s London scene. This exhibition is the first monographic display in France to focus on this original creator. It is even the first large exhibition on Aubrey Beardsley in Europe since one that took place in 1966 at the Victoria and Albert Museum in London.
Aged 20, Aubrey Beardsley received his first major order from publisher J.M. Dent: to illustrate The Death of Arthur by Thomas Malory. For this, he produced several hundred drawings. From then on, he was able to make a living from his art. Whether in journals, anthologies, poetry or novels, Beardsley's work became widely viewable in book publishing in England. His illustrations for Oscar Wilde's Salomé are among his most famous artworks.
The drawings by this original figure from fin-de-siècle England are spirited and masterful. These black-and-white depictions portray a strange world: bold, erotic, unorthodox. Beardsley's highly personal style – easily recognised – and the widespread visibility of his works brought the artist great renown. Critic Max Beerbohm even called London's decade of the 1890s 'the Beardsley Period'.
The exhibition will trace the story of this outstanding creator, from his first works published in 1891 to his last portrayals in 1898. In addition to around one hundred original drawings by Aubrey Beardsley, some examples of original publications of these illustrations will be displayed, as will a selection of posters to show the context in which works by this extraordinary figure were given prominence.
For further
Detailed presentation of the exhibition
Read
Current exhibitions
Folders around the exhibitions