Henri Fantin-Latour (1836-1904). Second Skin
From September 14th, 2016 to February 12th, 2017 -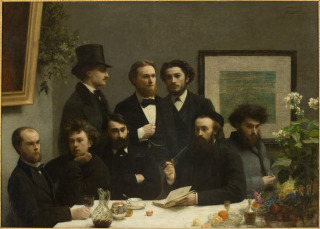 Henri Fantin-Latour is one of the emblematic artists of the 19th century, conveying in his paintings the plush, discreet atmosphere of the time, somewhere between Realism and Intimism.
The exhibition aims to get as close as possible to the world of a painter who initially took his inspiration from his immediate environment: self portraits, portraits of family and friends, still lifes, imaginative compositions inspired by his passion for Wagner's music, among others.
Beneath the surface, a character full of nuances can be discerned, and his prolific correspondence with friends and other artists, including Manet, Courbet, Rimbaud and Verlaine, sheds light on some of these.
Current exhibitions
Dossiers autour des expositions