Le Temps des collections 6
From November 24th, 2017 to May 20th, 2018 -
The museums in the metropolitan area of Rouen are hosting the Musée d'Orsay's decorative arts collections as part of the 6th edition of the Temps des Collections exhibition.
Arts & Crafts – a way of living
Musée des Beaux-Arts, Rouen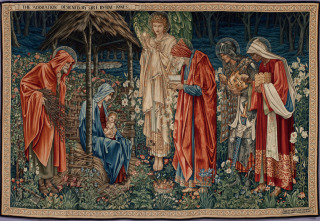 This exhibition, based on English Arts and Crafts collections, brings together a large part of the Musée d'Orsay collections along with pieces of furniture on loan from the Bois des Moutiers in Varengeville-sur-Mer - the vast, late nineteenth century residence of a follower of William Morris' theories - and paintings from the Rouen Musée des Beaux-Arts collections.
Emile Gallé - ceramicist
Musée de la céramique, Rouen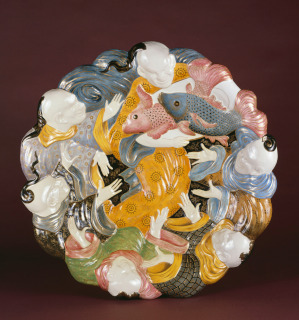 The ceramic work of Emile Gallé is less well known than his work as a glassmaker and cabinet-maker. A selection of earthenware pieces and drawings from the Musée d'Orsay show the vitality of Gallé's creative talent, his multiple sources of inspiration and his move towards working with glass, a material that helped him reach his artistic maturity.
Hector Guimard – cast-iron architectural structures
Musée Le Secq des Tournelles, Rouen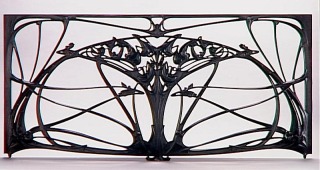 A large selection of works by Hector Guimard, particularly his architectural cast-iron structures, is presented in this museum devoted to the art of metalworking. When placed alongside the museum's permanent collections, the unique character of Guimard's work is revealed along with his mastery of the technical constraints inherent in working with this material.
The Maison Christofle – gold and silver work and industrial design
Musée de la Corderie Vallois, Notre-Dame-de-Bondeville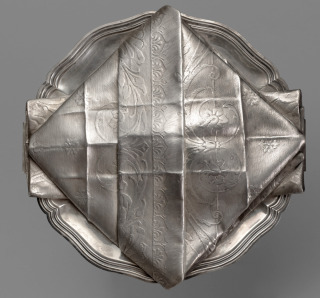 The links between the decorative arts and industrial design are illustrated through a collection of works from the Maison Christofle, that represent the production of this manufacturer from 1848 to 1914 - the period explored by the Musée d'Orsay. The exhibition is completed with 20th century pieces from the Christofle collections and an evocation of the techniques employed in their manufacture.
Thonet – cabinet-making and industry
La Fabrique des Savoirs, Elbeuf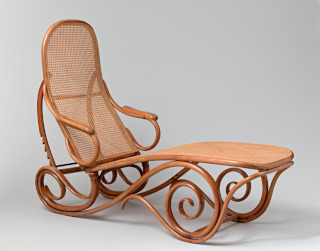 The Musée d'Orsay's large Thonet collection shows the technical and industrial dimension of these creations in bentwood, as well as the development of forms and the appropriation of this technique by decorative artists and furniture designers. Thonet's most contemporary creative work will be shown through complementary works on loan.